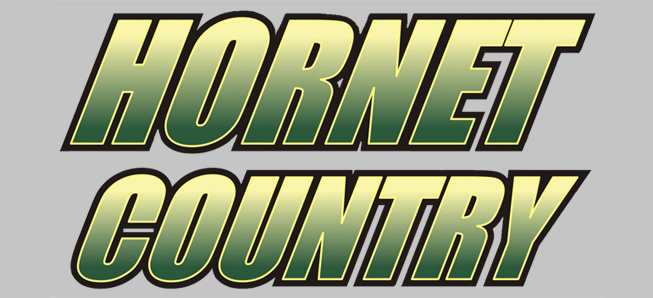 Lady Hornets top Mansfield for first win
By: Ed Weaver | NTL Sports | December 19, 2018
A 22-point second quarter led the Wellsboro Varsity Girls Basketball team to their first win of the season against rival North Penn-Mansfield on Tuesday, December 18.
The game was also the Lady Tigers' first loss of the season.
"It was an awesome win," said Hornet head coach Maureen Poirier. "To be 0-4 going in to this game and to be able to build confidence for the girls is huge. The past couple of games we've been taking our time and letting the other team control the tempo, taking our time to bring the ball up but the last two practices we did some drills and really motivated the girls for the need to push the tempo, push the ball up the floor, not let them get set in their defense."
After holding the Lady Tigers to just two field goals in the first quarter, and doubling them up on the scoreboard (11-5), the Lady Hornets exploded for their most productive quarter for the season. Led by senior Emma Poirier's 12-point quarter Wellsboro pulled ahead to lead 33-15 at halftime.
In the four previous games the Lady Hornets have had only double scorers in double-digits once. Last night they had three. Poirier led all scorers with 18 points, all coming in the first half before she was forced to leave with an injury, junior Cathryn Brought scored 11 and sophomore Bailey Monks added 10. Once Poirier went down Brought stepped up with all of her points coming in the second half.
North Penn-Mansfield pressed the entire second half to try and work their way back into the game, but the Lady Hornets were able to handle the pressure and outscored the Lady Tigers 15-13 in the third to build a 20-point lead heading into the fourth. Mansfield continued the press, and made up some ground on Wellsboro with a 16-10 advantage, but they were unable to recover from their second quarter as Wellsboro secured the 58-44 victory.
Juniors Liza Manning and Jena Boyce added 5 points each for Wellsboro, senior Heidi Zuchowski chipped in with 4 points, senior Dani Hunt added 3, and Sarah Mosher rounded out the scoring with 2 points.
JoAnne McNamara led North Penn-Mansfield with 7 points, Shaelyn Berguson dropped 8, and Lizzi Welch added 7. Hannah Bowens scored 4, Jaime Palmer and Jeanette Montefusco scored 3 points each and Riley David and Emma Palmer each chipped in with a point. Welch grabbed 5 rebounds, Jaime Palmer recorded 8 steals and McNamara made 6 steals and 2 assists.
Next up for Wellsboro (1-4, 1-1 NTL Large School Division) is a date with Northeast Bradford on Thursday, December 20 while North Penn-Mansfield (3-1, 1-1 NTL Small School Division) hosts Towanda.