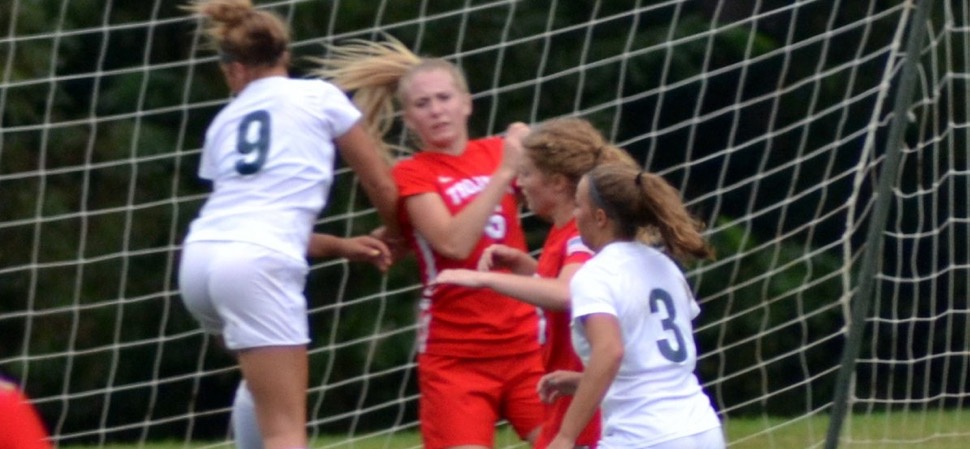 Lady Hornets stun Troy, 2-1
By: Ed Weaver | NTL Sports | September 7, 2018 | Photo courtesy Chrissy Tennis
A year ago the Troy Lady Trojans beat the Wellsboro Varsity Girls Soccer team 3 times and ended their season in the opening round of the District IV playoffs. Last night, the Lady Hornets got a little revenge by pulling out a 2-1 win at Troy.
Sophomore Jena Boyce scored both Lady Hornet goals in the game. Her first one came with 25 minutes remaining in the first half as she followed her own shot and snuck the ball past the Troy goalie. Wellsboro maintained their 1-0 lead until 6:09 left in the opening half when Troy's Riley McClellan scored to knot the game at 1-1.
The game remained tied for just over 12 minutes when Boyce struck again. With 28:50 remaining she burned the Trojan defense and fired a shot over the goalie's head. Wellsboro hung on the rest of the way and evened their season record in the process.
Troy outshot Wellsboro 22-7 and freshman Lilly Abadi recorded 16 saves in goal for the Lady Hornets. Troy also had a 9-2 advantage in corner kicks.
The win brings the Lady Hornets' record to 1-1 (1-1 NTL). The team will be back in action on Saturday, September 8 at Towanda.