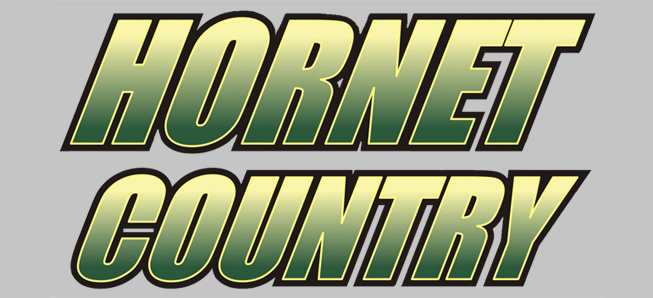 Lady Hornets run away from Athens
By: Ed Weaver | NTL Sports | January 11, 2018
The Wellsboro Varsity Girls Basketball team rebounded after a slow first quarter start to beat Athens 61-29 on Wednesday, January 10.
After an early bucket off a steal by junior Emma Poirier, Athens' Kara Chapman took over on made the Lady Hornets pay for early turnovers and fouls. Chapman scored 8 of the Lady Wildcats' 9 first quarter points and held the Lady Hornets to just 6.
The last time the Lady Hornets trailed after the first quarter was when they were down 20-12 to Northwest Area at the Muncy Rotary Tournament.
"We had a little pre-game jitters," said head coach John Davis after his 65th career win. "It was a big home game for us, but the girls settled down and it was a good win. I just told them to relax, take a deep breath and it will start going our way."
Once the pre-game jitters wore off after the first, the Lady Hornets came out firing on all cylinders and began pulling away. A Emma Poirier step-back jumper cut Athens' lead to 9-8 to start the second, then Senior Lizzie Poirier caught fire. Lizzie gave the Lady Hornets' back the lead, one they would never relinquish, with a right-wing three-pointer.
Another Lizzie three-pointer increased Wellsboro's lead to 16-11 before senior Tory Self got in on the action and hit a three of her own. After an Athens timeout with 2:35 remaining in the first half the Lady Hornets hit four more shots, including a layup by Self to end the half, to take a 29-15 lead.
Wellsboro never let off the gas pedal in the second half as they outscored Athens 32-14 over the second half and never allowed the Lady Wildcats to score more than 8 points a quarter down the stretch.
"Defense played really well tonight," continued Davis. "You can score a ton of points but if you can't stop the other team from scoring you'll never win the big games. We still have more work to do on that side of the ball, but midway through the season I'm happy where we're at."
Self paced the Lady Hornets with a game-high 23 points and game up one rebound shy (9) of a double-double. Lizzie Poirier was the only other Lady Hornet in double-digits on the night with 16 points. Sophomore Cathryn Brought scored 8 points, Emma Poirier finished with 7, senior Rachael Tuttle scored 5, and junior Luna Alexander rounded out the scoring with 2 points.
Chapman led Athens with 17, Kayleigh Miller scored 9, and Emily Lunger pitched in 3 before fouling out in the fourth.
Tuttle and Brought both grabbed 7 rebounds, Lizzie Poirier had 5 rebounds and 2 steals, and senior Mikel Shabloski added 3 rebounds off the bench. Self also added 3 steals and 3 assists.
Tuttle also had 5 steals and blocked a shot, and her 7 rebounds brought her career total up to 781.
Athens won the JV game, edging Wellsboro 19-13.
The win improved the Lady Hornets to 10-0 (7-0 NTL Large School Division). The team will be back in action Friday, January 12 against Williamson.