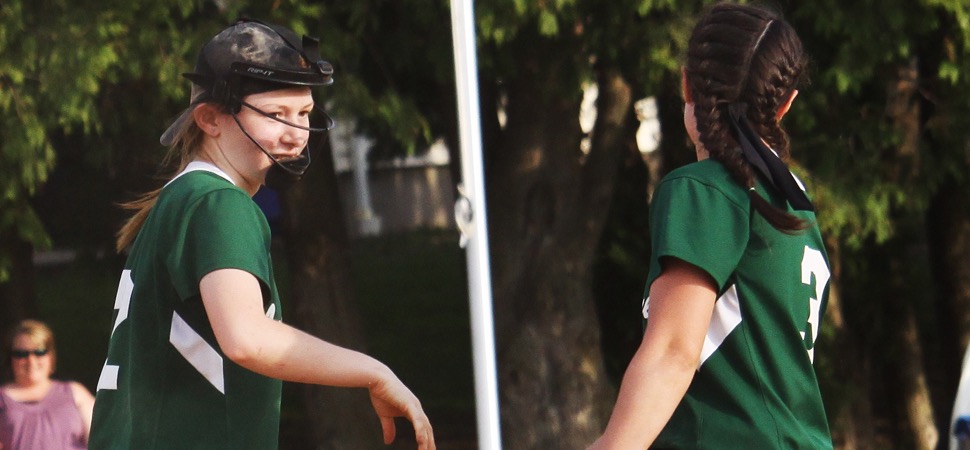 Lady Hornets rally to top Troy, 9-4
By: Ed Weaver | NTL Sports | May 3, 2018 | Photo courtesy Chris Manning
The Wellsboro Varsity Softball team rallied to beat Troy 9-4 in NTL Large School Division softball on Wednesdsay, May 2.
The Lady Trojans put up 3 runs in the second inning to jump out to an early lead. The Lady Hornets started creeping back the top of the next inning.
Sophomore Ryann Adams got things started with a base hit then senior Sydney Tremper doubled to score her to cut the lead to 3-1. Wellsboro added 2 more runs in the top of the fifth as Adams singled and Tremper reached on error to put two on for freshman Chelsie English. English reached on an error to score both runs, tying the game at 3-3.
Troy rallied to take the lead in the bottom half of the fifth on back-to-back bunts by Nicole Spalding and Riley McClellan to put two runners on. Later in the inning Brianna Rathbun singled to scored Spalding to make it 4-3.
Wellsboro battled back in the sixth and seventh innings for the win with 6 runs. Juniors Hailey Neal and Tiana Lecker hit back-to-back singles before Adams drove Neal home to tie it at 4-all. English singled when she came up for her next at bat to score Lecker and Adams to put the Lady Hornets back in front. Later in the seventh freshman Jena Boyce doubled and scored, Neal walked and scored, Lecker reached on an error and scored, Adams doubled and Tremper singled. Adams drove in two runs in her at bat and Tremper had an RBI during hers.
Adams went 4-for-4 at the plate with a double and 3 RBIs, sophomore Cathryn Brought and Boyce were 2-for-4, Tremper was 2-for-5, Neal was 1-for-3, Lecker and senior Kailee Clymer were 1-for-4, and English was 1-for-5 with 4 RBIs.
Brought started and went the first 5 innings and freshman Kerrah Clymer came on in relief. The pair combined for 7 hits and 5 strikeouts.
The win improves the Lady Hornets to 7-6 (7-3 NTL Large School Division). The team will be back in action on Friday, May 4 against rival North Penn-Liberty.