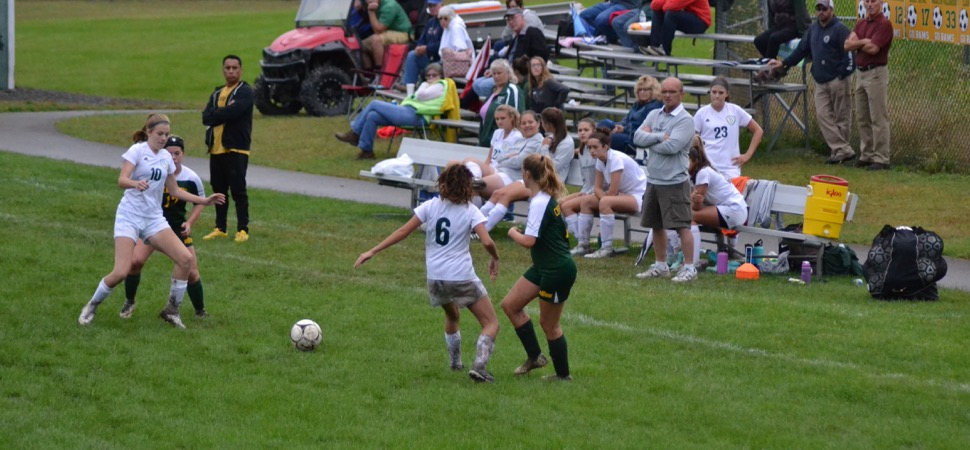 Lady Hornets power past Wyalusing
By: Ed Weaver | NTL Sports | September 26, 2018 | Photo courtesy Chrissy Tennis
4 goals by sophomore Jena Boyce led the Wellsboro Varsity Girls Soccer team in a 7-1 win over Wyalusing on Tuesday, September 25.
Senior Emma Poirier started the scoring off for the Lady Hornets on an assist from sophomore Kerrah Clymer just over six minutes into the contest. Then Boyce took over. Almost exactly three minutes later Boyce scored her first goal with help from Clymer then two minutes later she scored unassisted to give the Lady Hornets a 3-0 lead with 28:55 still on the clock.
With 2:28 remaining in the first half Wyalusing's Olivia Spencer scored to avoid the shutout, but the Lady Hornets struck again before the half ended as Clymer scored off an assist from Poirier to give Wellsboro a 4-1 lead at the half.
Wellsboro added three more goals in the second half as Boyce scored at 31:57 and 14:50 and Clymer put the icing on the cake with 4:41 remaining off an assist from sophomore Madelyn Rudy.
The Lady Hornets outshot Wyalusing 16-10 and freshman Lilly Abadi made 8 saves on the night.
Wyalusing won the JV game 3-0.
The win improves the Lady Hornets' record to 5-3 (5-2 NTL). The girls will be back in action on Thursday, September 27 against Northeast Bradford.