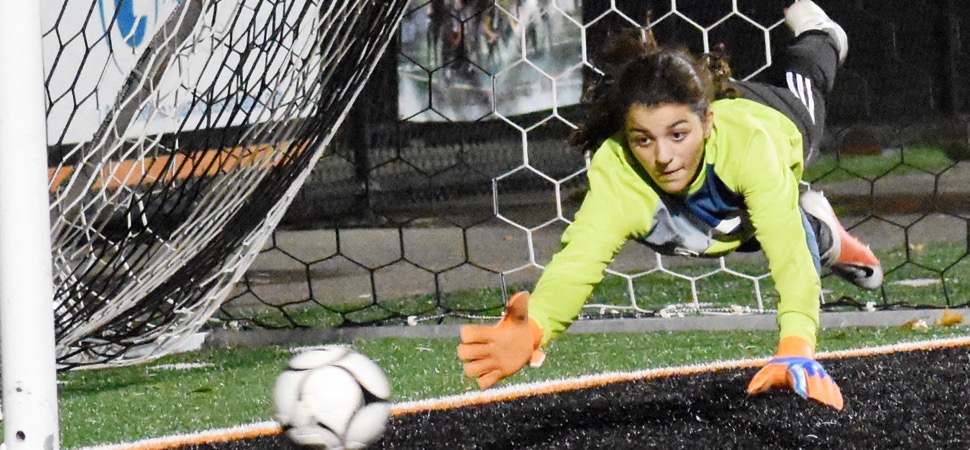 Lady Hornets fall to Montoursville in District opener
By: Ed Weaver | NTL Sports | October 24, 2018 | Photo courtesy Brian Fees
The Wellsboro Varsity Girls Soccer team's season came to an end on Tuesday, October 23 at Towanda in a 4-1 loss to Montoursville in the first round of the PIAA District IV Class AA playoffs.
Wellsboro started off strong with the game's opening goal, but things quickly unraveled after that. With just over 35 minutes remaining senior Emma Poirier came up with the ball at the 40 in Wellsboro territory. She quickly sent a drop shot up field to sophomore Kerrah Clymer who outran everyone and snuck a shot past the keeper to make it 1-0.
Not even a minute after Clymer's goal, Montoursville tied it at 1-all on a Alivia McDonald goal. Seven minutes later scored the go-ahead goal to put the Lady Warriors up 2-1. 21 seconds later Anna Schult drew a foul in the box and converted the penalty kick to make it 3-1.
Montoursville scored one final goal with 1:23 remaining on Saul's second goal.
Montoursville took 17 shots to Wellsboro's 6 and had a 3-1 advantage in corner kicks. Freshman Lilly Abadi made 13 saves in goal for the Lady Hornets and Avery Zales stopped 5 shots for Montoursville.
"It was tough, very emotional way to say goodbye to the seniors. We started out the way we wanted to but they were a little faster than what we expected," said head coach Scott Burrous. "We had some chances and I loved our fight. We didn't quit fighting until the fourth goal then it was like our back was busted."
The loss ends the Lady Hornets' season at 10-9 (9-4 NTL).