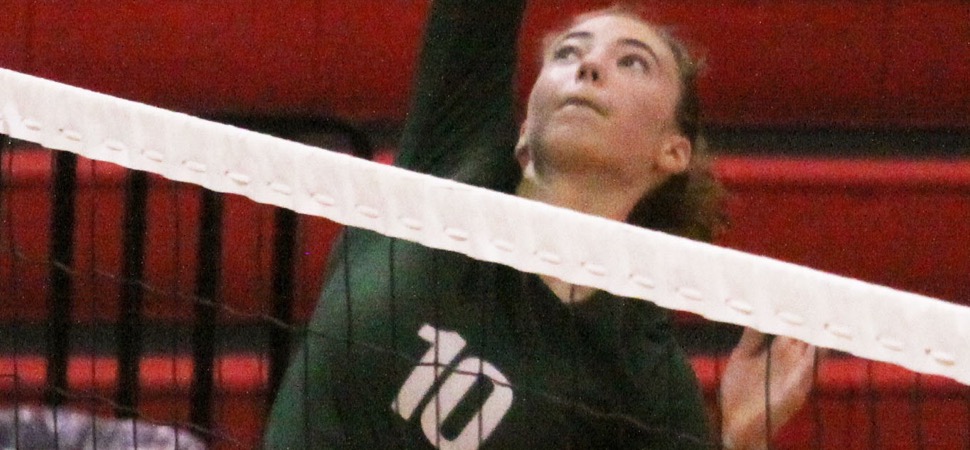 Lady Hornets beat Canton 3-1
By: Ed Weaver | NTL Sports | September 16, 2018 | Photo courtesy Brian Fees
The Wellsboro Varsity Volleyball team kept their undefeated season rolling on Saturday, September 15 by beating Canton in four sets on the road.
Canton took the first set 25-18 but then the Lady Hornets responded and captured the next 3 sets for the win. Wellsboro edged Canton 28-26 in the second, held on for a 25-21 win in the third, and then won the fourth 25-19.
Junior Caitlyn Callahan led Wellsboro with 19 kills, 10 digs, 9 points (3 aces), and 4 blocks; senior Heidi Zuchowski had 12 points (4 aces), 3 blocks, and 7 kills; junior Megan Starkweather had 21 assists and 11 points; junior Ryann Adams recorded 17 digs; freshman Jordan Judlin had 7 assists; and sophomore Bailey Monks had 4 blocks and 2 kills.
In the JV game the Lady Hornets fell to Canton in three sets - 23-25, 25-18, 10-15 - to fall to 4-1 on the year.
The Varsity team's win improves the Lady Hornets' record to 5-0 (4-0 NTL Large School Division). The team will be back in action on Tuesday, September 18 as they host Cowanesque Valley.