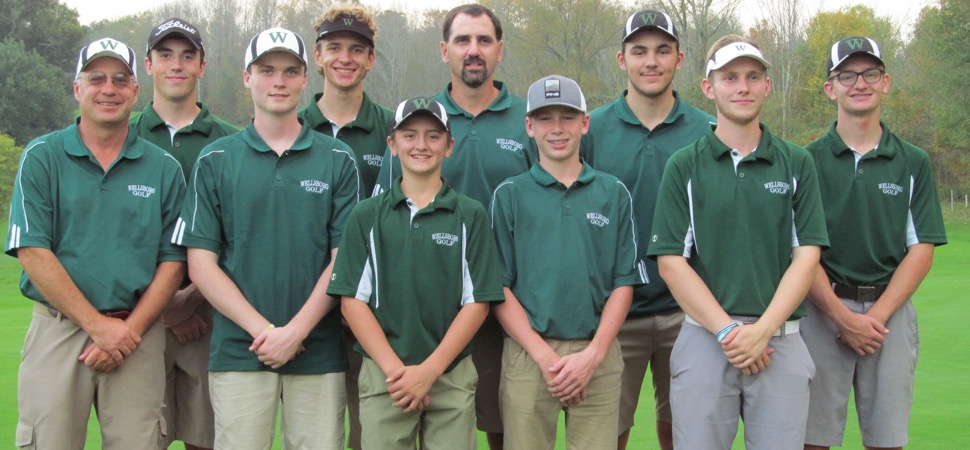 Hornets wrap up NTL championship with 2nd place finish at Tyoga
By: Ed Weaver | NTL Sports | October 9, 2018
Four days after winning the District IV Class AA championship, the Wellsboro Golf team wrapped up the NTL championship on their home course of Tyoga Country Club on Monday, October 8.
The league title is the first for Wellsboro since 2013.
Northern Tioga won the match by edging Wellsboro 321-324. Sayre (360) was 3rd, North Penn-Mansfield (400) was 4th, Athens (425) was 5th, and Towanda was 6th but didn't have enough for a team score.
Northern Tioga's Tanner Adriance (76) took home the top spot while teammate Austin Outman and senior Ben Barnett tied for 2nd with rounds of 77. Northern Tioga's Tyler Vargeson finished 4th with an 80 and junior Joseph Propheta rounded out the top 5 with an 81. Senior Brandyn Tuttle dnd sophomore Brock Hamblin tied for 6th with 83's, junior Ty Morral rounded out the Hornet finishers with an 8th place finish after shooting 84, and junior Ethan Blakley shot a 113.
Wellsboro finished the league season with a 37-2 overall record and went 33-2 in the NTL. Northern Tioga (30-5) was 2nd, North Penn-Mansfield (16-19) was 3rd, Athens (14-21) was 4th, Sayre (12-23) was 5th, and Towanda (0-35) was 6th.
Wellsboro is back in action on Thursday, October 11 for a sub-regional qualifier between District II and District IV at Elmhurt Country Club.