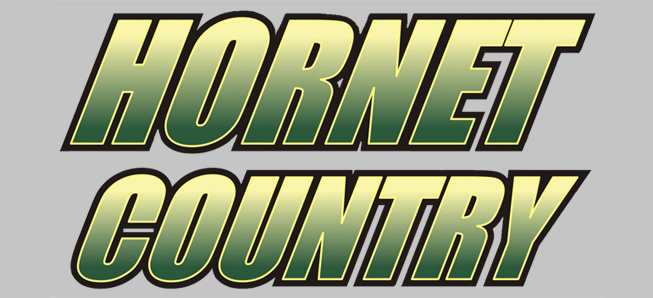 Hornets use big second inning to 10-run Williamson
By: Ed Weaver | NTL Sports | May 2, 2018
The Wellsboro Varsity Baseball team's bats were alive on Tuesday, May 1 as they beat Williamson 15-5 in six innings.
Right from the first inning the Hornets came out swinging as senior Johnny Rowland blasted a double, sophomore Billy Lechler and junior Cam Tennis reached on errors, senior Caleb Tennis singled, and freshman Kaeden Mann walked. Rowland, Lechler, and Cam Tennis all scored in the inning to put the Hornets up 3-0 early.
Williamson, however, answered back and cut it to 3-2 as Brock Sackett and Dawson Hackett both scored in the bottom half of the inning.
The second inning was when the Hornets put the game away with 7 runs. Senior Dalton Prough started the scoring by drawing a walk in his at bat then scored as Rowland doubled again. A Lechler double brought Rowland home, and Cam Tennis doubled to score Lechler. Caleb Tennis walked and Kaeden Mann ground to third to score him.
Junior Taynton Repard walked and was brought home by sophomore Jacob Trowbridge. Trowbridge two batters latter on an RBI single by Prough.
Later in the third Wellsboro added two more runs to increase their lead to 12-2. Freshman Brock Hamblin led off the inning with a base hit and senior Parker Mann was hit by a pitch in the next at bat. Sophomore Andrew Larson singled to score Lechler then Trowbridge scored Cam Tennis as he grounded to second.
Wellsboro added another run in the fourth as Prough singled to lead off then scored on an RBI single by Larson.
After a run by freshman Zack Rowland in the fifth Williamson scored 3 runs in the bottom half of the inning to cut the score to 14-5. The Hornets added the game's final run an inning later as Hamblin led off with a walk and scored on a Zack Rowland RBI single.
Wellsboro pounded out 17 hits at the plate led by Johnny Rowland's 2-for-2 performance. Zack Rowland and Larson both finished 2-for-3, and Prough, freshman Landon Goetsch, junior Isaac Bechtel, Lechler, Hamblin, Cam Tennis, Parker Mann, Caleb Tennis, Repard, Trowbridge, and sophomore Lucas Citrino all added hits.
Repard started on the mound for the Hornets and threw an inning, giving up 2 earned runs on 2 hits with a walk and a strikeout. Zack Rowland threw 2 innings and allowed only one hit to earn the win. Kaeden Mann and Hamblin also saw time on the mound.
"It was a good, all around job tonight. Especially by our bench and young pitchers. They took advantage of their opportunity," said head coach Philip Prough. "We had 17 hits in the win. More importantly, we had hard hits. Our young pitchers threw strikes which doesn't always happen when it's a long time between appearances so I was really happy to see that. Andrew, Landon, Isaac, Jake, Zack, Brock, and Lucas all had hits. Happy to see all of them deliver good at bats."
Next up for the Hornets (9-2, 8-1 NTL Large School Division) is a date with the Troy Trojans for their third game in as many days.
"Tomorrow is another day and we'll see a tough opponent," continued Prough. "We'll need a good game to keep our streak alive."