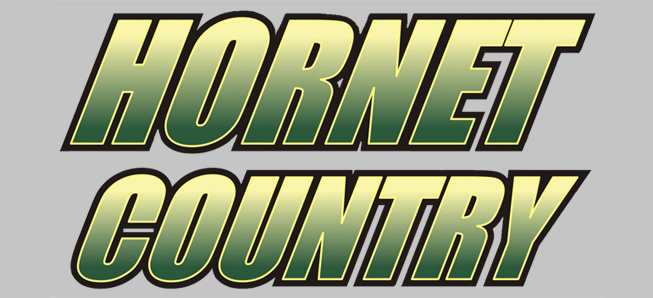 Hornets top Galeton boys 5-1
By: Ed Weaver | NTL Sports | October 5, 2018
The Wellsboro Varsity Boys Soccer team ran their win streak to 9 games as they scored a 5-1 win over Galeton on the road and in the mud on Thursday, October 4.
In their last game the Hornets beat Coudersport 12-2.
"Today was another reminder of how blessed we are to have the facilities we have in Wellsboro," head coach Todd Fitch said. "We played a good Galeton team on weather worn field conditions. I was proud of the mentality, poise, and execution of the boys in spite of the circumstances. We'll enjoy this for now, but can't rest for long as we'll see Galeton again on our field on Tuesday. I am sure they would love to come to Wellsboro and take one from us."
The Hornets struck after the midway point of the first half as senior Brett Rudy scored off an assist from sophomore Kaeden Mann to make it 1-0 with 14:50 remaining. Just over two minutes later at the 12:34 mark, Rudy assisted sophomore Joseph Grab to put Wellsboro up 2-0 at the break.
Wellsboro picked up right where they left off in the second half and added three more goals. The first came at 33:00 as Mann scored with help from Rudy. The Hornets made it 4-0 11 minutes later as Rudy scored for the second time on the night, this time on an assist by junior Austin Richards. Richards later assisted sophomore Jonathan Wetzel with 13:45 to put Wellsboro up 5-0.
Galeton avoided the shutout at scored with 11:23 remaining on a goal by Jake Cochran.
Wellsboro edged Galeton 19-18 on shots and the Tigers edged the Hornets 4-3 in corner kicks. Sophomore Ethan Ryan made 16 saves in goal for Wellsboro while Brandon Ruef had 10 for Galeton.
Wellsboro's JV team started the night off with a 1-0 win, on a goal by sophomore Samuel Freeman and assist by freshman Ethan Barlett, to improve to 4-1-2 on the year. The win in the Varsity game improves the Hornets' record to 9-3 (7-1 NTL).
The team will be back in action on Tuesday, October 9 as they host Galeton. JV will play first at 5:30 p.m. with Varsity to follow.