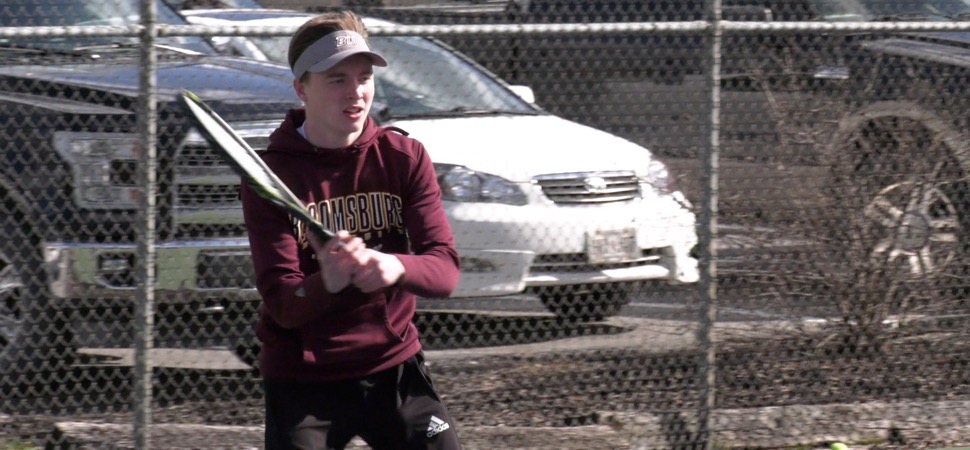 Hornets sweep doubleheader with Towanda
By: Ed Weaver | NTL Sports | April 21, 2018 | Photo courtesy The Home Page Network
The Wellsboro Boys Tennis team swept a doubleheader with Towanda to stay undefeated on Friday, April 20.
"We did it! We beat Towanda again this season! We had beaten them in March in our first match of the season," said head coach Margery Hoffman. "It wasn't at all clear that we could do it again. Towanda was definitely ready for us this time and gave us a real challenge. I am pleased the team used their mental and emotional toughness to come out on top."
Match One - Wellsboro 6, Towanda 1
Singles Results
Nate Redell def. Ryan Risch 6-1, 6-2
Frankie Rexford def. Demetrius Hill 6-2, 5-7, 7-6 (7-5)
Gabe Leach def. Noah Poll 6-4, 6-1
Noah Fitch def. Jonathan Hoffman 6-2, 6-1
Will Poirier def. Django Yrigollen 6-2, 6-3
Doubles Results
Ryan Stough/Luke Leach def. Dalton Carey/David Boardman 6-4, 6-2
Zane Potter/Tim Morrison def. Brent English/Nic Ingerick 7-5, 6-4
Match Two - Wellsboro 6, Towanda 1
Singles Results
Redell def. Risch 6-7 (7-4), 6-0 , 6-4
Gabe Leach def. Hill 6-1, 6-3
Rexford def. Poll 6-3, 4-6, 7-6 (7-4)
Fitch def. Hoffman 6-3, 7-5
Stough def. Yrigollen 6-1, 6-0
Doubles Results
Poirier/Luke Leach def. Carey/Boardman 10-2
Potter/Morrison def. Logan Morral/Adam Cornell 10-7
The wins improve the Hornets to 8-0 (4-0 NTL). The team will be back in action on the road this afternoon in Bloomsburg.