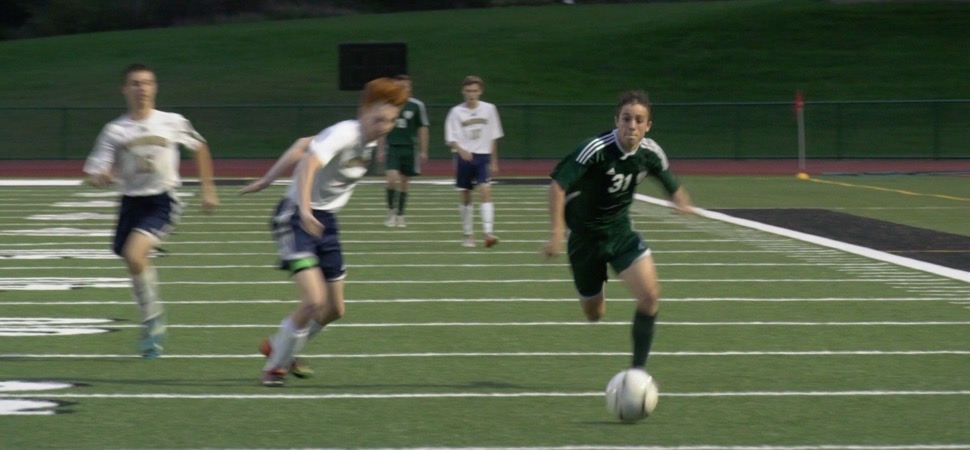 Hornets shutout Williamson 10-0 on Senior Night
By: Ed Weaver | NTL Sports | October 12, 2018 | Photo courtesy The Home Page Network
The Wellsboro Varsity Boys Soccer team hosted Williamson for Senior Night on Thursday, October 11 and scored their seventh shutout of the season.
On a night where the 2019 senior class was honored, one of them dominated. Senior Brett Rudy tied his and Josiah Hill's Wellsboro boys soccer record with 5 goals in a single game. This is the second time Rudy has scored 5 goals in a game this season, the other coming in the first match against Williamson.
The senior is also at 68 goals for his career, making him 2nd all-time in Wellsboro history.
Sophomore Will Poirier scored the game's opening goal at 26:07 in the first half off an assist from sophomore Kaeden Mann. Then it was all Rudy. Rudy scored 5 straight goals including a penalty kick. Rudy scored the first half's final three goals to give the Hornets a 4-0 lead at the break, then scored two more goals in 18 minutes to put Wellsboro up 6-0.
Poirier scored with 15:10 remaining off an assist from Mann to push the lead to 7-0, senior Adam Cornell scored off an assist from senior Cam Tennis to make it 8-0, Poirier completed his hat trick at 6:34 for a 9-0 advantage, then Cornell scored with 5:20 remaining off an assist from sophomore Joseph Grab.
Wellsboro took 26 shots on the night while holding Williamson to just 3 and the Hornets had a 3-1 advantage in corner kicks. Sophomore Ethan Ryan stopped all 3 shots for the clean sheet.
"This was our third straight match this week," said head coach Todd Fitch. "Thankfully we got the results we were after in each match without the injuries that can follow fatigue. That was certainly a primary objective. We now have 48 hours to recover before facing district 4 class AA power Loyalsock on Saturday."
The win is the Hornets' 12th in a row and the team is now 12-3 (10-1 NTL). Wellsboro is back in action at home for the final time against Loyalsock this Saturday, October 13.