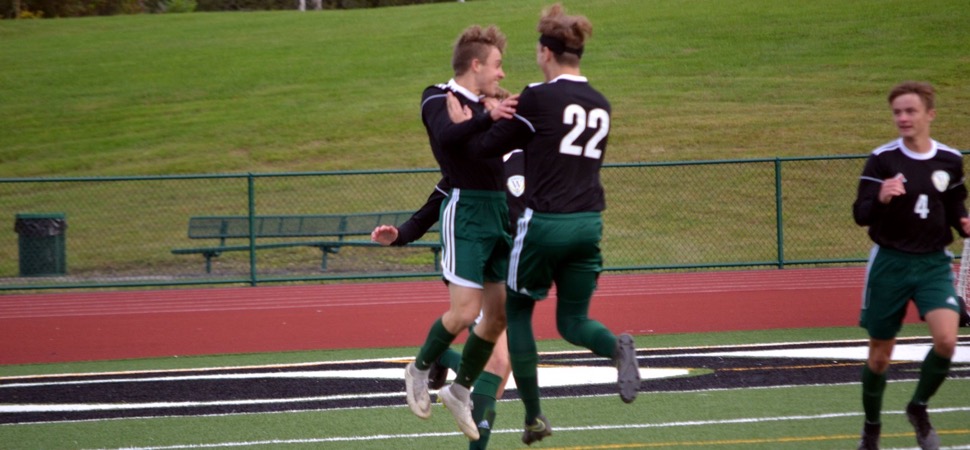 Hornets shutout South Williamsport for 5th straight win
By: Ed Weaver | NTL Sports | September 23, 2018 | Photo courtesy Chrissy Tennis
The Wellsboro Varsity Boys Soccer team won their 5th straight game by shutting out South Williamsport 6-0 at home on Saturday, September 22.
"I am very pleased with the team's execution tonight," said head coach Todd Fitch. "Our defensive discipline and organization are allowing us to compress and fill attacking spaces. In addition, we are becoming more conscious of the need to spread the field on the attack creating goal scoring opportunities. Add Nate Redell and Ethan Ryan (goal keepers) to the package and good things happen."
The Hornets scored four goals in the first half, then added two more to complete the shutout.
Senior Brett Rudy had a hat trick during the first half of the game, and started things off just 30 seconds into the game as sophomore Will Poirier assisted him to make it 1-0. Nearly five minutes later Rudy converted a penalty kick to make it 2-0, then he assisted sophomore Kaeden Mann with 14:36 left on the clock to push the score to 3-0.
Rudy completed his hat trick with 1:30 left in the half as Mann returned the favor with the assist.
Rudy found the net once more in the second half, with 25:00 remaining, on an assist from senior Holden Kennedy. Wellsboro's final goal came with 1:17 left as senior Frankie Rexford scored off an assist from senior Adam Cornell.
Wellsboro edged South Williamsport 9-7 in shots and the Mounties had a 5-2 advantage in corner kicks. Senior Nate Redell and sophomore Ethan Ryan teamed up in goal for the shutout. Redell made 5 saves and Ryan finished with the other 2.
The win improves the Hornets' record to 5-3 (4-1 NTL). The team will be back in action tomorrow afternoon as they host Troy.