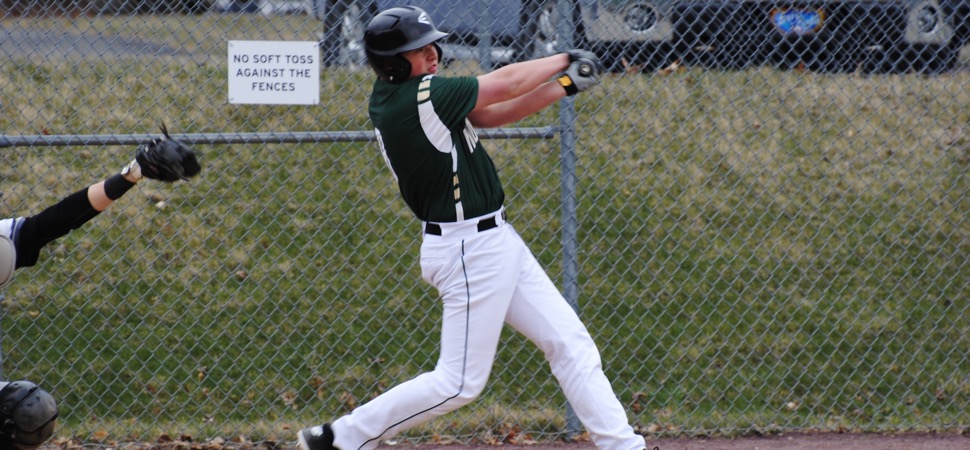 Hornets shut out Athens on the road, 2-0
By: Ed Weaver | NTL Sports | April 12, 2018 | Photo courtesy Kevin L. Smith
The Wellsboro Varsity Baseball team scored their second straight victory by holding the Athens Wildcats scoreless in a 2-0 win on Wednesday, April 11.
The Hornets only connected on one hit, by sophomore Billy Lechler in the 2nd inning, but still managed to hold on for the win.
Both Wellsboro runs came in the first inning. Senior Dalton Prough reached on an error to lead off the game and senior Johnny Rowland walked to put two men aboard. Both would later score to give Wellsboro a 2-0 lead after the first.
"Offensively, we played better than the book shows," said head coach Philip Prough after his 75th career win. "Once again, we were in position to score many times but didn't get the one timely hit to break open the game. Overall, another good win on a chilly night so we'll take it."
While the Hornets' offense from that point on was non-existent, their defense certainly was. Sophomore Carson Davis pitched a complete game and scattered 3 hits on 98 pitches. He also struck out 5 Wildcats to pick up his first win of the season.
"Carson pitched a great game, especially for his season debut," continued Prough. "He had control of all of his pitches and allowed his defense to make plays."
In addition to Lechler's hit Dalton Prough went 0-for-3 as he reached on three errors and drew a walk, Rowland walked, junior Cam Tennis walked twice, and sophomore Lucas Citrino and junior Taynton Repard also drew walks.
The win improves the Hornets' record to 3-1 (3-1 NTL Large School Division). The Hornets are back on the field on Friday, April 13 at Towanda.