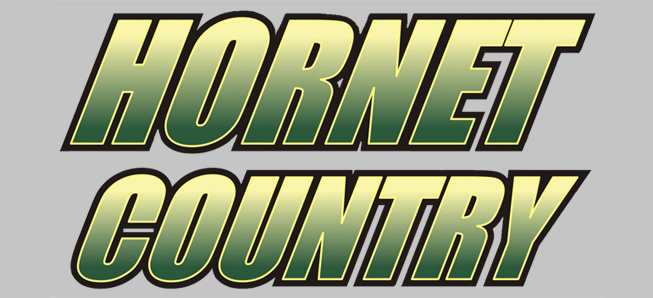 Hornets pick up pair of Friday wins on the court
By: Ed Weaver | NTL Sports | January 15, 2018
The Wellsboro Boys and Girls Basketball teams picked up a pair of wins on Friday, January 12.
In the boys game, the Hornets improved to 12-1 (9-0 NTL Large School Division) by beating Canton 58-23 on the road. The Hornets jumped out to a 17-3 lead after the first quarter, then outscored the Warriors 41-20 in the final three quarters.
Wellsboro's defense also prevented the Warriors from scoring more than 8 points in a single quarter, and allowed only one Warrior to score in double-figures.
Junior Brandyn Tuttle had a double-double of 14 points and 11 rebounds to lead Wellsboro on the night. Seniors Dalton Prough and Quinn Henry both had 10 points each, senior Collin Pietropola had 9, junior Andrew Brelo finished with 7, junior Hunter Brown added 4 off the bench, and freshman Joseph Grab and junior Holden Kennedy pitched in with 2 points each.
Pietropola added 7 rebounds, Prough grabbed 5 boards and made 4 steals, and Henry had 5 assists.
Wellsboro also won the JV game 50-22 to improve to 7-4.
In the girls game, the Lady Hornets hosted Williamson and remained undefeated (11-0, 8-0 NTL Large School Division) by scoring a 59-15 win. After a 9-point first quarter by the Lady Warriors the Lady Hornets' defense clamped down and held Williamson to just six points the remainder of the game.
Senior Tory Self scored a game-high 24 points and came up with 8 steals. Junior Emma Poirier backed up Self with 13 points, senior Mikel Shabloski had 9 points, senior Lizzie Poirier scored 7 to hit the 800-point mark for her career, sophomore Cathryn Brought had 4 points, and freshman Bailey Monks chipped in with 2.
Lizzie Poirier had 5 assists and 6 rebounds, Brought had 5 steals, and Shabloski led Wellsboro with 7 rebounds.
The Wellsboro boys host Jersey Shore this evening while the Lady Hornets travel to Mansfield on Tuesday, January 16 to take on rival North Penn-Mansfield.