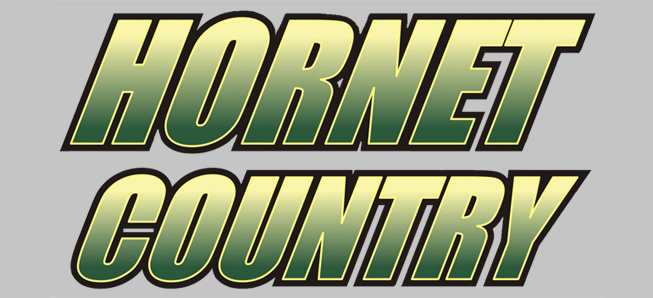 Hornets outlast Towanda, 13-8
By: Ed Weaver | NTL Sports | May 12, 2018
The Wellsboro Varsity Baseball team survived a slugfest against Towanda to win a 13-8 NTL Large School Division game and improve their win streak to 9 games on Friday, May 11.
Both teams scored two reach each in the first then the Hornets put up three runs in the second to lead 5-2. The Black Knights rallied to tie it at 5-5 with 3 runs in the top of the third, but again the Hornets countered with 4 runs of their own to make it 9-5.
Wellsboro added another run in the fourth 10 take a 5-run 10-5 lead, but the Black Knights weren't done scoring as they added 3 more runs in the fifth to cut it to 10-8. The Hornets held on, and added 3 more runs in the final two innings, to pull out the win.
"It was a back and forth game early on as both teams took advantage of the pitchers leaving balls up in the zone, but our depth really showed tonight," head coach Philip Prough said. "As a result, we wore them down a little and ended up pulling away. You have to give Towanda credit. They kept battling. We played good fundamental offense. Running, bunting and hitting to the opposite field. Our speed was a factor too. Taking 2 or 3 base on singles and doubles is a big advantage for us. Once again, the bottom of the lineup did well. Tate with 3 hits, Silas with 3 and Parker with 2. They set the tone for tonight's game."
Sophomore Silas Wagaman went 3-for-3 with 2 runs scored to lead Wellsboro at the plate. Junior Taynton Repard finished 3-for-4 with a triple and 2 runs scored, senior Dalton Prough and sophomore Carson Davis were both 2-for-3. Prough hit a double and also scored 4 runs and inches closer to the 100-hit milestone with 93 hits and 94 runs scored during his career.
Senior Parker Mann went 2-for-4 and scored a run, senior Johnny Rowland was 2-for-5, and junior Cam Tennis, senior Caleb Tennis, and freshman Kaeden Mann added the remaining hits.
Prough started and allowed 5 runs on 4 hits in 2 2/3 innings of work for the win. Davis pitched the final 4 1/3 innings, giving up 3 runs on 3 hits with 3 strikeouts.
The win improves the Hornets to 14-2 (13-1 NTL Large School Division). The team will be back in action on Monday, May 14 on the road for a non-league game against Daville.