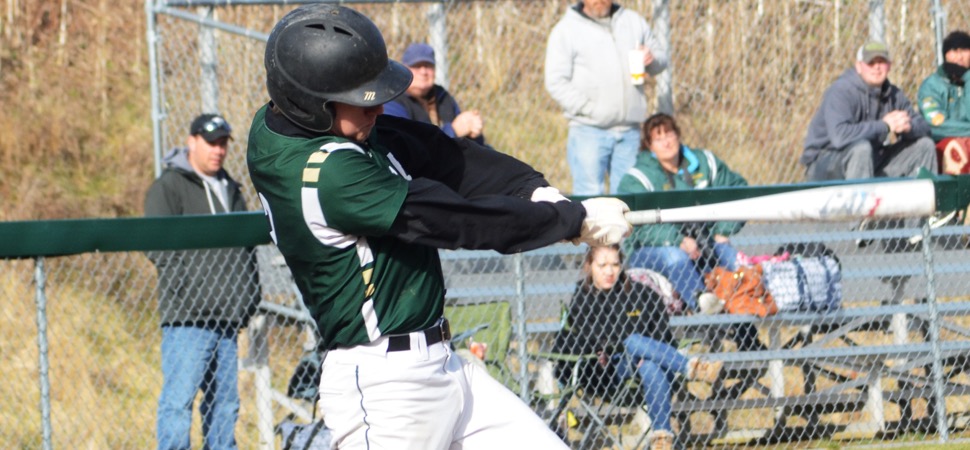 Hornets hold on for win over Wyalusing
By: Ed Weaver | NTL Sports | April 19, 2018 | Photo courtesy Brian Fees
The Wellsboro Varsity Baseball team jumped out to an early lead then hung on for an 8-5 win over Wyalusing in NTL Large School Division play on Wednesday, April 18.
The Hornets plated three runs in the first as senior Dalton Prough doubled to shallow right field to lead off the inning then senior Johnny Rowland singled past third base to score him. Rowland later scored as junior Cam Tennis singled past short then senior Parker Mann scored on a throwing error.
Wellsboro added four more runs in the bottom of the second. Sophomore Lucas Citrino walked to lead off, Prough doubled for the second straight at bat, and Rowland hit a line drive past the short stop to score Citrino. Prough scored on a base hit by sophomore Billy Lechler and Rowland would come around to score on a passed ball during Tennis' at bat. After a Ram pitching change, sophomore Carson Davis doubled to score Lechler.
Wyalusing scored a run in the top of the fifth to cut it to 7-1 but Wellsboro would add their final run in the bottom half of the inning. Sophomore Silas Wagaman was hit by a pitch to lead off then came around to score on an RBI single by Prough between third and short stop to make it 8-1.
The Rams would add 4 runs in the top of the seventh but the comeback bid fell short as the Hornets were able to get out of the inning.
"Another solid overall effort by the team tonight, with 15 players seeing action," said head coach Philip Prough. "Carson threw well again and had good command. The top of the lineup is starting to heat up offensively and that brings an important dynamic to our team. This is the second game in a row that we jumped out to an early commanding lead. It not only sets the tone, but it gives us opportunities to play kids. It was a good win."
Davis started the game and went five innings to score his second win of the season. Davis allowed one run on 3 hits with 7 strikeouts. Lechler pitched the sixth inning and junior Taynton Repard threw the seventh, giving up 4 runs on 3 hits with a walk and 2 strikeouts.
Prough was 3-for-4 at the plate with 2 doubles and an RBI, Rowland was 3-for-3 with a double, Lechler and Tennis were both 1-for-4, and Davis was 1-for-3.
The win improves the Hornets' record to 5-1 (5-1 NTL Large School Division). The team will be back in action on Saturday, April 21 at Jersey Shore.