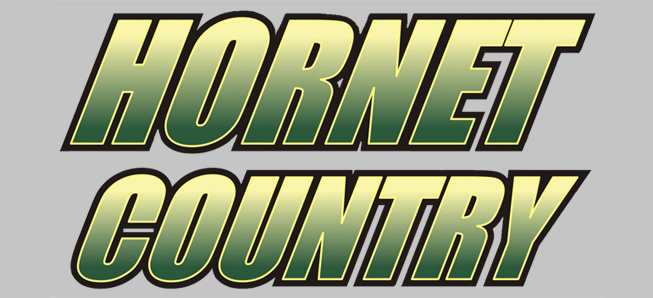 Hornets gut out win over Montoursville
By: Ed Weaver | NTL Sports | January 30, 2018
In their second lowest scoring game of the year, the Wellsboro Varsity Boys Basketball team held off Montoursville in a 39-29 win on Monday, January 29.
"We needed a game like this," said Wellsboro head coach Todd Outman. "We haven't been tested like this since we played Loyalsock and that was the second game of the year, especially with the pressure they threw at us. We had 13 second half turnovers, and that's when they started coming with the pressure. We shot terrible again tonight, we still have tons of things to work on... seems like I'm saying that after every game but hopefully we'll get there to make a run at Districts."
Senior Quinn Henry gave the Hornets an early lead on a three-pointer before Montoursville's Owen Keiss answered with two of his own to tie the game at both 3-3 and 6-6. From there the Hornets held the Warriors scoreless while adding 6 more points of their own to double up the Warriors and lead 12-6 after the first quarter. While Wellsboro's offense continued to struggle, their defense kept them in front as they forced Montousville into unforced turnovers and held them to just 9 first-half points.
Once the second half started Montoursville turned the tide and forced the Hornets into committing 6 turnovers in the first four minutes of play. The Hornets only managed to score two baskets in the quarter, both by junior Brandyn Tuttle, as Montoursville inched their way back into the game. The Warriors outscored Wellsboro 7-4 in the third as Wellsboro hung onto a 22-16 lead.
As the fourth quarter started both teams' offenses had a little more luck. Senior Dalton Prough found a groove with two hard-fought layups in addition to drawing four fouls, all shooting fouls. The Hornets eventually pushed their lead to 12 points before Keiss hit three three-pointers to pull the Warriors back to within 6 points. As Montoursville began to foul Wellsboro took advantage as they hit on 11-of-15 foul shots in the final quarter.
"We have to shore up our free throw shooting, it's not where I would like it," continued Outman. "I think a good shooting team will be about 73-74% and I don't even know if we're around that."
Wellsboro is shooting 65% from the foul line this season while their opponents are shooting 57%.
"That was a concern when we were getting back in the game. They are a very good free throw shooting team. When we started getting in the bonus I was concerned about getting foulish with some fouls and allowing them to get back in the game that way. The one thing that is constant with this group of kids is that they play good defense. We talk a ton about the fact that you're going to have bad nights shooting, I just wish it wasn't this many as of late, but we have them and they never give up on the defensive end and that keeps us in ball games."
Prough led Wellsboro with 15 points, 5 rebounds, and 3 steals. Tuttle had 14 points and pulled down 23 rebounds for his 13th double-double this season.
"He's just a monster on the boards. He has such a nose for the ball, he hustles and to rebound like he does without having a huge vertical is pretty impressive. He uses he body very well. He just has the knack for it. We've seen it all year. He's an outstanding rebounder, no doubt."
Henry scored 6 points and had 4 rebounds, senior Collin Pietropola scored 2, and senior Nic Ingerick and junior Holden Kennedy each added a point from the foul line.
Keiss led all scorers with a game-high 17 points.
Montoursville won the JV game 63-32 to drop the Hornets to 10-7.
The win improves the Varsity team's record to 18-1 (13-0 NTL Large School Division). The team will be back in action on the road at Towanda on Wednesday, January 31.