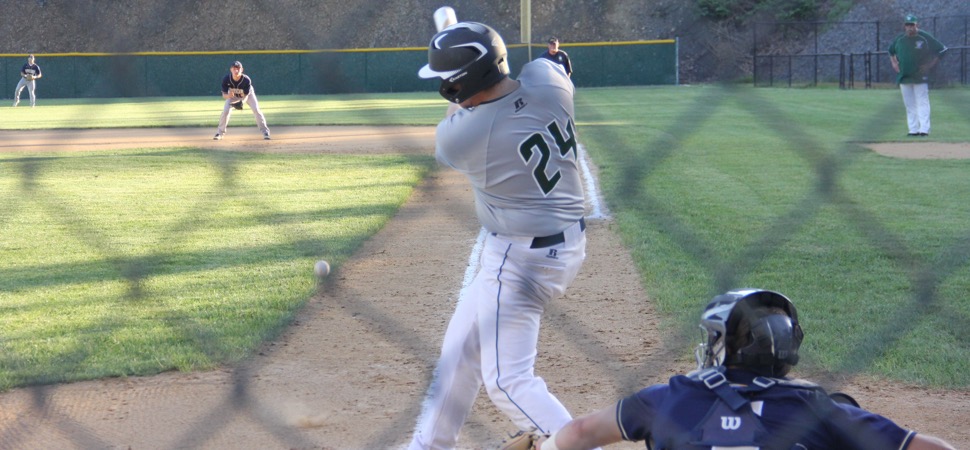 Hornets come up short against Schuylkill Haven
By: Ed Weaver | NTL Sports | June 5, 2018 | Photo courtesy Ed Weaver
The Wellsboro Varsity Baseball team's season came to an end after a 4-1 loss to Schuylkill Haven at Pottsville High School in the opening round of the PIAA playoffs on Monday, June 4.
Things started off well for the Hornets as they took an early lead in the top of the first. Junior Cam Tennis started things off with a bloop infield single then advanced over to third on a base hit by sophomore Billy Lechler. Sophomore Carson Davis then drove Tennis home as he grounded out to first an at bat later.
Wellsboro's lead was short-lived however, as the Hurricanes answered back right away in the bottom half of the inning. With one out Niklaus Yeastedt walked and a monster double to Austin Clauser to left-center field scored Yeastedt to tie it at 1-1.
From that point on both teams were held scoreless in a defensive dog fight. Both teams combined for just four hits until the Hurricanes broke things open in the bottom of the sixth.
Pitcher Brandon Schaeffer led off with a line drive single between first and second and Dillon Dress came up with an infield single to put two men on. An RBI single to shallow right field by Jake Luckenbill scored Jake D'Arco, running for Schaeffer, to break the tie and put Schuylkill Haven up 2-1. One batter later Josh Kalyan hit a sacrifice fly to right field to score Dress to make it 3-1, then Luckenbill scored to make it 4-1 as Albe Evans reached on an error.
Down to their final three outs, Wellsboro came to the plate. Senior Johnny Rowland reached on an error to start the top of the seventh, but the Hornets were quickly down to their final out on back-to-back strikeouts. Sophomore Silas Wagaman collected the Hornets' final hit, a single over third base, before the game came to an end an at bat later.
Wagaman and Lechler both went 2-for-3 to lead Wellsboro at the plate with Cam Tennis picking up the other Hornet base hit.
"It was a tight game and Schaeffer really turned it on midway through the game. Give him credit he pitched a heck of a game," said head coach Philip Prough after his final game as the Wellsboro skipper (87-57-1). "I think Johnny got a little tired, not a lot but a little bit, enough that they got a couple hits in there and of course an error at short stop, but all in all I think for the talent level we had compared to what we were facing I'm really pleased and proud of the kids and how they came to battle. Our team's scrappy, they aren't the biggest but it's a scrappy team and when they bring the fight they're a tough team to beat. It was a good game and I'm pleased with their performance."
While the end of the season end's Prough's career as head coach, it also marks the final game for seniors Dalton Prough, Caleb Tennis, Parker Mann, and Rowland.
Rowland finishes his career 72-for-248 (.290) with 61 runs scored, 7 doubles, 28 RBIs, 27 stolen bases, and a 19-7 record on the mound with 99 strikeouts.
Caleb Tennis was 57-for-181 (.315) with 27 runs scored, 6 doubles, 1 home run, and 34 RBIs.
Mann was 16-for-86 (.186) with 8 RBIs.
Prough finished his career 100-for-274 (.365) with 99 runs, 18 doubles, 2 triples, and 42 RBIs.
The Hornets (15-7, 13-1 NTL Large School Division) finish the 2018 campaign as NTL Large School Division champions and District IV Class AA runners up.