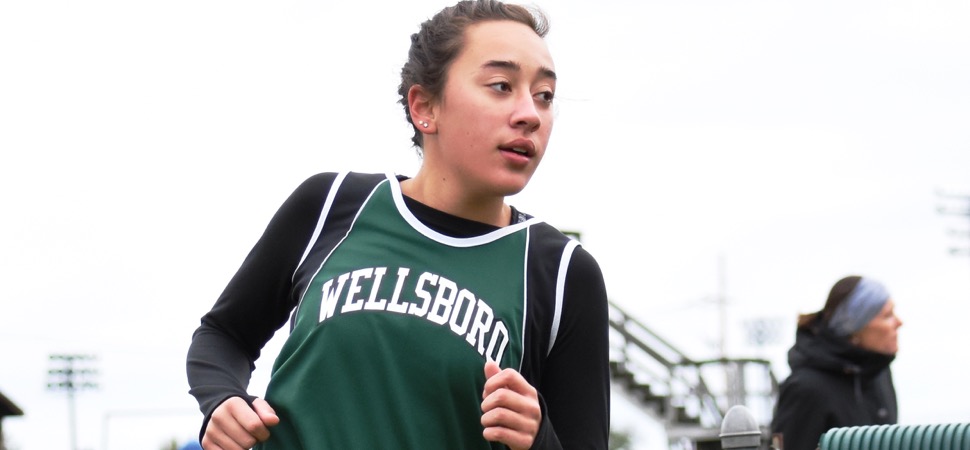 Hornet XC teams finish season at District 4 Championships
By: Ed Weaver | NTL Sports | October 26, 2018 | Photo courtesy Brian Fees
The Wellsboro Boys and Girls Cross Country teams capped the 2018 season at the PIAA District IV Championships at Bloomsburg University on Thursday, October 25.
The Lady Hornets finished 11th overall with 296 places in the Class AA girls race and the boys were 9th in the Class A race with 211 places.
"It was a great day for running in Bloomsburg to finish out the season," head coach John Weiner said. "We had solid and consistent performances from all the Wellsboro runners. I was pleased and very satisfied with the way they attacked the coarse on a very chilly morning. Everyone gave it their best effort in this final race as they have all season long. Six seniors lamented that this would be their last run on this course and they led their teams courageously."
Junior Kylie Butler (22:51) was the top finisher for the Lady Hornets in 41st followed by senior Elizabeth Macias (22:55) in 43rd. Senior Kara Doane (24:38) was 70th, sophomore Aislinn Hoose (24:46) was 72nd, freshman Madeline Bryant (25:29) was 81st, sophomore Alexis Banik (26:50) was 94th, and senior Rachel Chamberlain (27:08) was 96th.
In the boys race senior Bergen Weiner led the way for a 25th place finish in 18:50. Senior Zack Busch (19:03) was 28th, senior Aidan Perry (20:23) was 48th, sophomore Aidan Fletcher (20:48) was 55th, sophomore Tylar Wright (20:52) was 58th, junior Brennan Warner (22:37) was 74th, and senior Taylor Wheeler (23:54) was 78th.