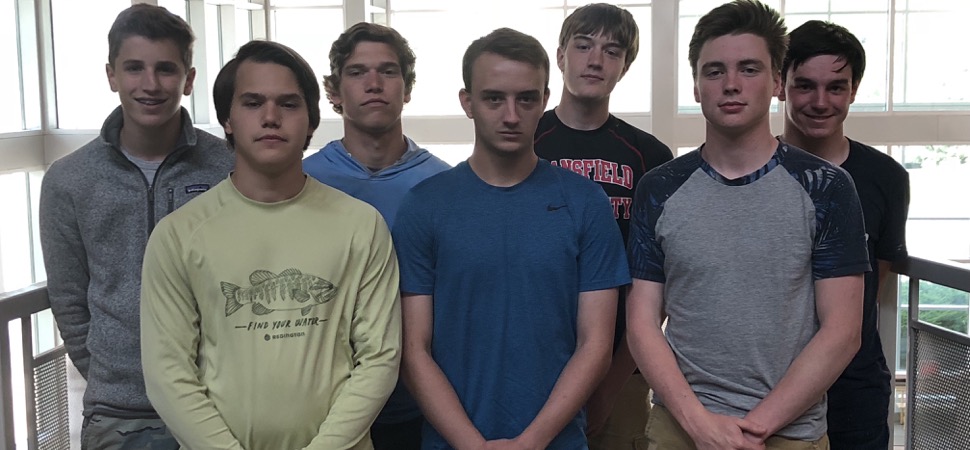 Hoffman named Coach of the Year, Redell NTL Boys Tennis MVP
By: Ed Weaver | NTL Sports | May 24, 2018 | Photo courtesy Ed Weaver
Wellsboro Boys Tennis head coach Margery Hoffman was named NTL Coach of the Year and junior Nate Redell was named league MVP on Tuesday, May 22.
Hoffman turned around a program that went a combined 12-18 the three previous years to 14-2 and an undefeated NTL season in 2018.
"I am humbled and pleased to be named NTL Tennis Coach of the Year," Hoffman said on receiving the award. "This award reflects on the dedication of our coaching staff, student managers and players and parents that made our successful season possible. The key to our success this year was depth. We were able to win points consistently at all singles and doubles positions. That competitiveness at all levels was instilled by our captains Nate Redell and Noah Fitch. Whatever credit I claim for our success this season, I do so knowing my part was a small part of the total effort. I thank the NTL coaches for the recognition."
Redell went 12-3 on the season at first singles en route to his league MVP season.
"It's absolutely great that Nate has been named the league MVP," Hoffman said. "He had an awesome season, going undefeated in the league. It was not easy. He had to dig deep to win a couple of those matches, specifically, pulling out victories in third sets against Towanda's Ryan Risch and North Penn-Liberty's Jonathan Nelson. It's not easy to stay focused over several weeks of play; but Nate was able to find ways to win, even when his game or the weather was not at its best. I am pleased that his talent, hard work and true grit have been acknowledged with this prestigious award."
Joining Redell on the first team swere junior Frankie Rexford and the doubles teams of Gabe Leach and Fitch and senior Ryan Stough and sophomore Luke Leach.
Freshmen Will Poirier and Ethan Ryan were both second team singles selections and junior Adam Cornell was named as a Player to Watch for next season.
WellsboroAthletics.com would like to congratulate Coach Hoffman, Nate, Frankie, Gabe, Noah, Ryan, Luke, Will, Ethan, and Adam on their All-Star selections.