Freshmen come up big; Athens tops Sayre, 46-38, in Showdown semis
By: Tim Birney | Valley Sports Report | February 16, 2018 | Photo courtesy Tim Birney
SAYRE — Seniors Kara Chapman and Emily Lunger led Athens in scoring, but it was freshmen Megan Collins and Kayleigh Miller who hit some of the biggest shots of the game for the Lady Wildcats in a 46-38 win over Sayre here Thursday night in the semifinals of the NTL Showdown.
"Our freshman stepped up," said Athens coach Kelly Burkhart. "Kayleigh (Miller) hit some big shots early, and Megan (Collins) hit some shots, too. They made some shots that were huge throughout the game."
"(Athens) had some young players step up and hit some big shots," said Sayre coach Eileen Sparduti. "That was the difference.
"I was pleased with how we contained Emily (Lunger), but the (freshmen) really hurt us," added Sparduti.
With the win, Athens improves to 16-7, and will face Wellsboro Saturday night in the NTL Showdown championship game at Mansfield University.
Burkhart acknowledges it's quite an achievement for a team that returned just two players — Lunger and Chapman — with any significant varsity experience.
"I can't be any prouder of this team," said Burkhart. "I could not ask for better leaders than our seniors to help with the young kids.
"When you have 12 of 15 players who are under classmen, it makes it tough," she noted. "What makes it easier is that they're coachable kids. They listen, they ask questions, and they try to do what you ask them to do — being coachable has been the key to their success."
Sayre falls to 17-6 and now awaits word on the upcoming District 4, Class AA bracket, in which it will be the top seed.
"The loss is disappointing, but on the other hand, it's the kind of game we needed," said Sparduti. "The last week of our regular season was not going to get us ready for where we're going.
"We're still planning to go deep into district play," added Sparduti. "We needed a good game, and we got a good game. It's the kind of workout we needed."
The Lady Redskins shot 25.5 percent (13 of 51) from the field, and Sparduti tipped her cap to the Athens defense.
"(Athens) takes the flow out of our offense," she noted. "They take certain things away, and we had other people prepared to adjust to that, but, unfortunately, they weren't successful at it.
"We had plans for looking for certain match-ups, and getting the ball there," said Sparduti. "We did that in the first half, but in the second half we didn't do it anymore.
"And, when you try to penetrate into the lane, there are five black jerseys there," added Sparduti. "It's even hard to get a pitch out. If you don't throw it directly backward, it's almost going nowhere."
Sayre junior Camry Lane banked in a runner with 3 seconds left in the first quarter, to tie the game at 9-9, and spark a 7-0 run. Junior Amber Merrill's baseline jumper capped the rally to give the Lady Redskins a 14-9 lead.
With 2:28 left in the first half, junior Stephanie Klovekorn's 3-pointer gave Sayre its biggest lead of the game, at 17-11, but moments later Collins knocked down a 3-pointer to trim the deficit to 17-14.
Collins struck again with 2 seconds left in the first half to pull the Lady Wildcats within two points, at 19-17.
Klovekorn drained a baseline jumper to open the second-half scoring and give Sayre a 21-17 lead, but Miller answered with eight straight points — on a long jumper, and back-to-back 3-pointers just 29 seconds apart — to give Athens a 25-21 lead.
Later in the quarter, Klovekorn, and senior Emily Moore made consecutive buckets to tie the game at 27-27, but Chapman scored with 3 seconds remaining to give the Lady Wildcats a 29-27 lead entering the final eight minutes.
Senior Blair Wampole knocked down a 3-pointer from the top-of-the-key to give Sayre a 30-29 lead with 6:26 left in the game, but Lunger pulled up from the top-of-the-key on the ensuing trip down the floor and buried a trey to give the Lady Wildcats a 32-30 lead.
"Emily's 3-pointer was big, it really swung the momentum," said Burkhart. "It gave us a little bit of confidence."
Lane tied the game with 5:11 remaining on a lay-up resulting from a steal, but the Lady Redskins wouldn't score again for more than three minutes.
In the meantime, Chapman made a pair of free throws, and a baseline jumper to make it 36-32, and Collins buried a 3-pointer with 2:31 remaining to extend the lead to 39-32.
Sayre freshman Carrie Claypool answered with a 3-pointer to close the gap to 39-35 with 2:06 remaining.
At that point, Sayre was forced to foul, and the Lady Wildcats made 7 of 8 free throws in the final 98 seconds, including a 6-for-6 performance by Lunger, to secure the victory.
Chapman scored 16 points and hauled down seven boards, and Lunger added 11 points, seven rebounds, and four assists to lead Athens, while Miller had nine points, and three assists, Collins chipped in with eight points, and junior Sophie Adams grabbed seven rebounds.
Klovekorn led Sayre with 14 points, six rebounds, and four steals, while Lane had seven points, and four steals, Claypool scored seven points, Wampole added nine rebounds, three assists, and two blocked shots, and Moore grabbed five boards.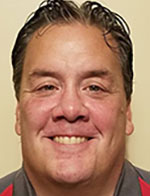 Tim Birney is the founder / owner of River Road Media Group. He was born and raised in the Valley, graduating from Waverly High School in 1984.
Birney earned an Associate's Degree in Journalism from SUNY Morrisville in 1986 and a Bachelor's Degree in Journalism / Public Relations from Utica College of Syracuse University in 1988. He began his newspaper career at The Daily Review in Towanda in 1989, before moving on to The Evening Times in 1995. He spent more than 10 years at the Times, the last four as Managing Editor.
River Road Media Group includes five sites in "The Sports Reports" family that cover 24 school districts in five counties: Valley Sports Report (launched Aug. 10, 2009), Tioga County (NY) Sports Report (Aug. 13, 2018), and Northern Tier Sports Report (Aug. 31, 2020); Northern Tier West Sports Report (March 15, 2021) Southern Tier Sports Report (Aug. 16, 2021).