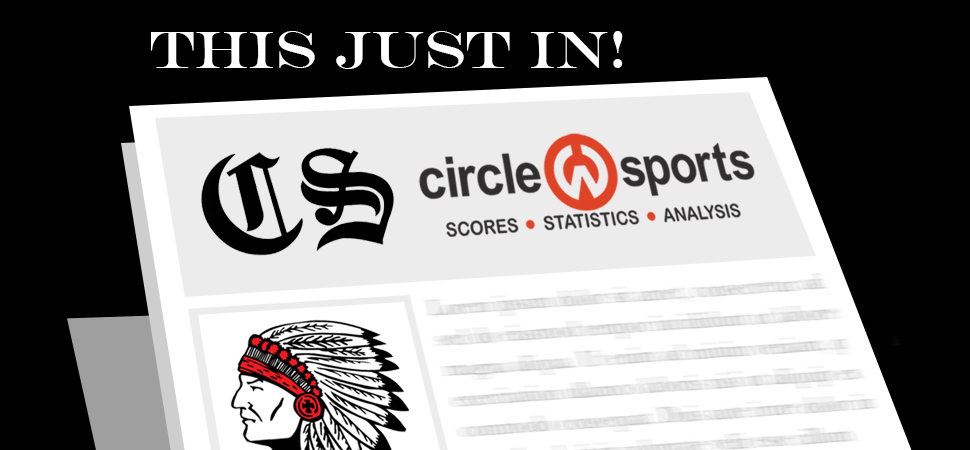 Canton Warriors join forces with Circle W Sports to promote student-athletes
By: Ed Weaver | NTL Sports | December 6, 2018
Wellsboro, PA - Circle W Sports, the new name in the game for High School sports, is excited to announce that the Canton Warriors in Canton, PA are teaming with Circle W Sports.
Circle W Sports, LLC is an online service that provides a platform for high school teams and sports organizations to promote coaches, programs, and student-athletes.
The Warriors, who are getting a full district-wide website, are just coming off defending their PIAA District IV Class A Volleyball championship in the Fall of 2018 and were PIAA Class A Softball champions in 2000. The Warriors' new website, located at www.cantonwarriors.com, will utilize Circle W Sports' easy-to-use platform to manage rosters, schedules, and statistics for all of their athletic teams, from junior high to varsity, while displaying school history most commonly found in trophy cases or banners hanging in the gym.
"At Canton we're all excited for the school, community, the parents and most importantly the athletes for the publicity and the things that it's going to do for everybody involved, especially the athletes," said Athletic Director Bob Rockwell. "We've seen a lot of Circle W Sports' work, primarily the Wellsboro sites, and they are very impressive. We're hoping to get to that point."
Joe Carreon of the Canton Independent Sentinel is partnering with Circle W Sports to provide daily recaps of ALL Canton athletic events as well as managing online content and providing player profiles and stats.
"This is a huge step for Canton athletics," Carreon said. "We are already seeing the emergence of their athletic program overall. (A dominant fall sports campaign). This partnership is truly going to put Canton sports on the map for years to come. It's also going to help get some talented student-athletes the recognition they deserve."
Circle W Sports found its beginnings in 2006 when owner Ed Weaver launched WellsboroFootball.com, the flagship website promoting the Wellsboro Hornet Football team. The organization provides the latest up-to-date scores, statistics, and coverage in this region. Since 2006, WellsboroFootball.com has recorded over a half million page views and has spawned other websites including WellsboroAthletics.com, WellsboroBaseball.com, WellsboroBasketball.com, WellsboroXC.com, WellsboroGolf.com, WellsboroSoccer.com, WellsboroSoftball.com, and WellsboroSwimming.com. Each website provides player information, rosters, schedules, statistics, and history about each Wellsboro team.
Circle W Sports also runs and manages websites for PIAA District IV, the Northern Tier League, the Tioga County Sports Hall of Fame, Vaportrail 24/7, and the PIAA District 4 Football Coaches Association, provides statistical data to Pennsylvania Football News, WesternPAFootball.net, EasternPAFootball.com, Home Page Sports, Fox Sports Williamsport, and the Valley Sports Report, and has launched websites for Athens Foootball, Loyalsock Football, Southern Columbia Football, and Selinsgrove Football.
"Since Circle W Sports started our primary goal has been to help school districts and athletic teams promote their student-athletes and increase their exposure to potential college recruiters," owner Ed Weaver said. "Canton is a small school that often gets ovelooked because of where they are on the map, but they have a great history of athletic excellence. Now with the addition of Joe and the Independent Sentinel the Warriors will have top-of-the-line coverage with accurate and reliable information. Plus, we can integrate that data into our league, district, and state-level projects to display the most accurate information around."
The new www.cantonwarriors.com website will be online January 14, 2019.