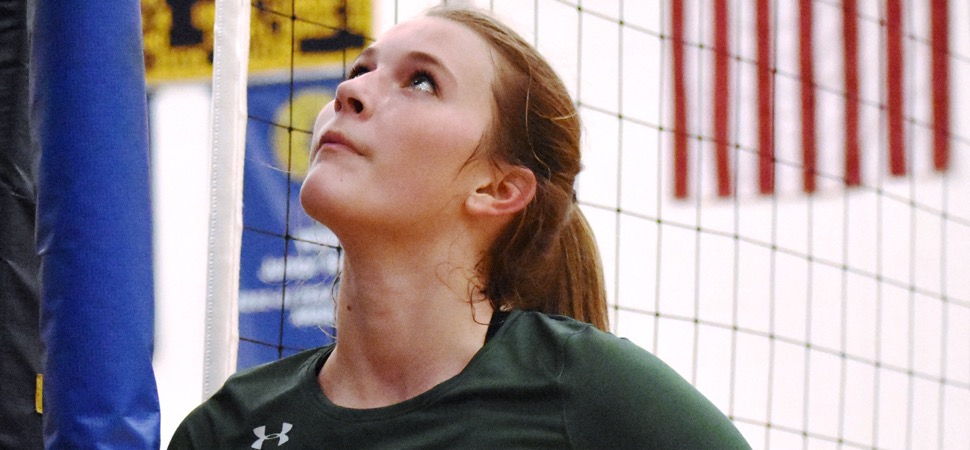 Callahan named to All-State Volleyball team
By: Ed Weaver | NTL Sports | December 6, 2018 | Photo courtesy Brian Fees
Junior Caitlyn Callahan was named to the Pennsylvania Volleyball Coaches Association Class AA All-State Team on Tuesday, December 4.
Callahan, the NTL's Offensive MVP, led the Lady Hornets in kills (318), was 2nd in service points (173) and attempts (261), was 2nd in digs (111), and 3rd in blocks (25). For her career Callahan has recorded 529 kills, 297 service points, 77 aces, 89 blocks, 139 digs, and 16 assists.
She is also a two-time All-State selection.
"I am very excited and honored to earn this award for the 2nd time. I've worked very hard every since the end of the 2017 high school season. In the off-season, I played club volleyball on 3 different age groups (15s, 16s, and 17s) and also attended Pitt and Towson volleyball camps as a potential recruit.
"This award has showed me how much my hard work and determination for the sport has paid off and motivates me to continue this hard work so I can potentially earn it again. I'm very excited for next season and look forward to leading my team next season to district play again."
Head coach Sharon Zuchowski was pleased her junior outside hitter received the nod from the association.
"I am very pleased that Caitlyn was named to the All-State team," said Zuchowski. "She had a very good season and contributed to the success of our team this year. There are a lot of skilled athletes in the state so to get selected is a great accomplishment."
WellsboroAthletics.com would like to congratulate Caitlyn on being named to the All-State team.