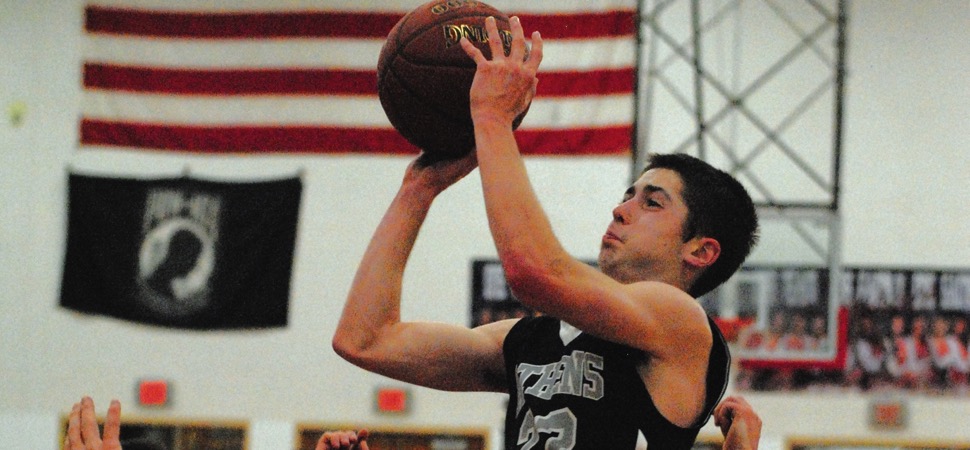 Athens' Lane scores 1,000th career point
By: Kevin L. Smith | Sayre Morning Times | February 6, 2018 | Photo courtesy Kevin L. Smith
TROY — Ethan Lane already had one milestone listed in his senior year with Athens — the one being his 50th career goal in soccer.
Now Lane can make it two milestones, following his 1,000th career point in the Wildcats 79-68 victory over Troy on Monday.
"It's been very special."
Lane notched his the milestone tally with three seconds left in the third period.
"It feels great," Lane said. "A lot of hard work and long days have come into this one night. I'm glad to see all of it pay off."
Of all the two- and three-pointers Lane has made in his career, he couldn't help but be amused that his 1,000th point came on a free throw.
"It's actually pretty ironic because it's basically all I practice every single night," Lane said with a grin.
Athens Coach Bob Woodward chimed in on Lane's big day, saying he's a perfect model of veteran leadership.
"Our seniors are overachievers," Woodward said. "What I mean that is I think they have a long way to go, but they can't wait to get into the gym and get extra shots off.
They even stay late.
"Ethan is big representation of that, and he's a prime example of what the younger guys experience."
For Woodward, it was also an interesting night, as the coach returned to the Trojans' homecourt as an opponent. Woodward had a long tenure as Troy's head boys basketball coach.
To the coaches, players and fans, it was expected to be an emotional night for Woodward. But, Woodward just saw it another game on Athens' schedule.
"About a couple weeks ago we said to ourselves 'our only focus is not only who we're playing, but where we're playing.' Our kids played hard tonight and so did Troy's players," Woodward said.
The Wildcats clung to an 18-13 lead after the first period. By halftime, following an Athens 20-12 run in the second period, the 'Cats had a 38-25 lead.
Athens squeezed out a 19-17 run in the third period, making 57-42 heading into the fourth period.
The Trojans jumped out by outscoring the Wildcats, 26-22 in the fourth period, but Athens was clutch from the charity stripe. They went on to hit a total of 27 free throws on 32 attempts.
"I think it was important (in the fourth period) when we were making our foul shots," Woodward said. "We did a good job of that down the stretch."
Lane and Gavin Stein each had 25 points for the Wildcats. Aric Westbrook added nine points, while Damien Hudson dropped seven points.
For the Trojans, Ja Wallace had 18 points and Clark Jackson added 17 points. Nate Martin contributed with 12 points.
The Wildcats hit the short road to Sayre Area High School to take on the Redskins. Game time is set for 7:30 p.m.