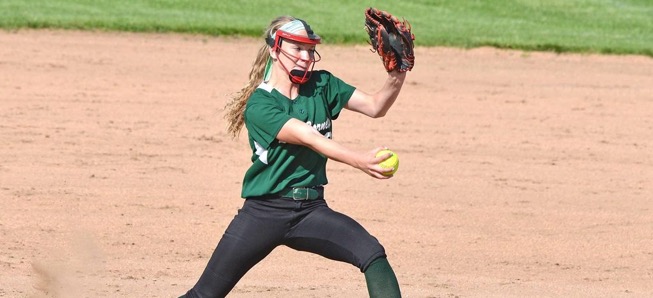 Yungwirth named to All-State softball team
By: Ed Weaver | NTL Sports | August 11, 2017
Junior Alyssa Yungwirth was named to the Pennsylvania High School Softball Coaches Association (PaHSSBCA) All-State team for the 2017 season.
Yungwirth was named to the PaHSSBCA All-State team her first two years, both 2nd team selections. This year, however, Yungwirth was named as a 1st team pitcher in Class AAA.
"After being named 2nd team All-State two years in a row it's amazing to be recognized as 1st Team All State this year," said Yungwirth. "My family, coaches, and teammates throughout the years have really pushed me to become a better player and I believe that all the hard work from everyone involved is being recognized in this honor. I am very grateful for everyone who has pushed me to this point and I can not wait until next year to play with my teammates again!"
Yungwirth had a dominant 2017 season on the mound, earning both NTL Player of the Year and Towanda Daily Review's All-Region Pitcher of the Year honors. Yungwirth was 16-2 during the year in 16 starts with 178 strikeouts in 155 innings of work while hitting .500 at the plate with 6 doubles, 2 triples, 2 home runs, and 14 RBI's.
"I'm very happy for Alyssa to earn All-State Honors," said head coach Ron Brought. "Her dedication and hard work year round is paying off with winning results on the field and high accolades off the field. She has demonstrated she is capable of performing at a high level with the best athletes in the state. She was named 1st Team Pitcher but she brings more to our team than dominant pitching. She is one of the best hitters to play the game and more importantly, a humble leader that has the respect of her team mates, coaches and opponents."
WellsboroAthletics.com and WellsboroSoftball.com would like to congratulate Alyssa on her All-State selection.