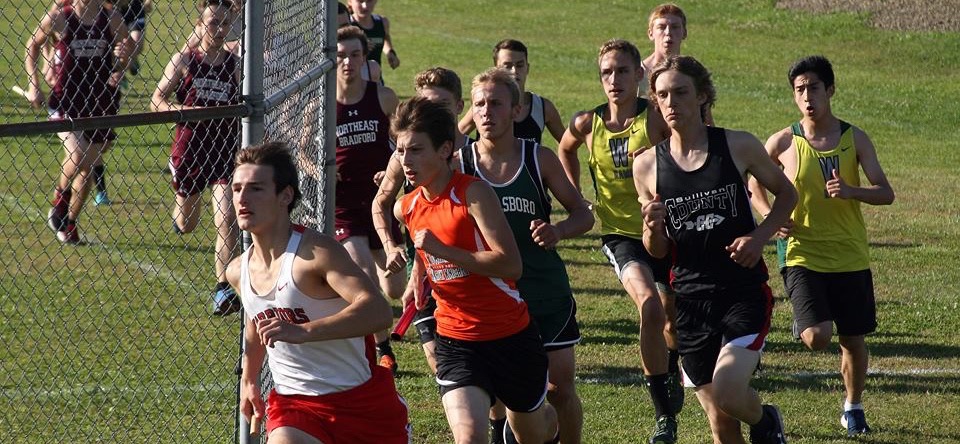 Wyalusing captures Lasagna Relay crowns
By: Ed Weaver | NTL Sports | September 8, 2017 | Photo courtesy Towanda Daily Review
Wyalusing took home the top spots in the boys and girls races at the Lasagna Relays on Thursday, September 7.
The Rams' team of Alex Patton, Luke Auer, Logan Newton, and Kevin Heeman ran 21:59 in the boys race to claim the top spot ahead of Northeast Bradford's Destin Moore, Dale Brown, Aaron Boss, Nate Mosier in 22:05. Wellsboro (22:20) was 3rd, Towanda (22:27) was 4th, and Canton's team of Mack Gleckner, Brandon Larson, Joe Gleckner, and Connor Hess were 5th in 22:45.
Wyalusing's girls team of Catherine Brown, Ashlee Beebe, Carina Beebe, and Hannah Corson ran 26:38 to finish first. North Penn-Mansfield's Lauren Esminger, Emma Harris, Shelby Alexander, and Carmen Bates were 2nd in 27:30, NEB's Karli Moyer, Ella Brown, Lauryn Jones, and Megan Allabough ran 27:49 for 3rd, Cantons' Josie Kelley, Emalee Landis, Alana Castle, Tamara Hess clocked a time of 28:01 for 4th, and Wellsboro was 5th with a time of 29:15.
In the Middle School race, NEB (25:56) was 1st followed by Wyalusing, North Penn-Mansfield, Canton, and Athens. In the girls race, NEB won in 28:11, Canton (28:51) was 2nd, Athens (29:20) was 3rd, Wellsboro (29:44) was 4th, and North Penn-Mansfield (29:50) was 5th.