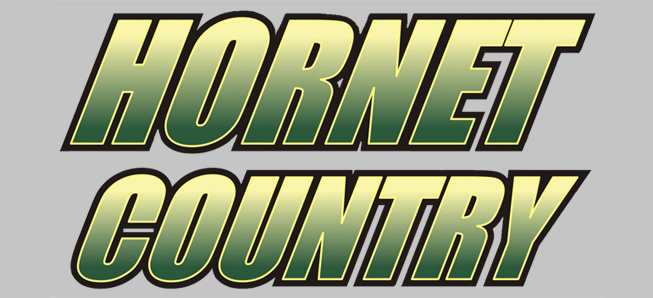 Wellsboro XC girls top NEB; boys swept
By: Ed Weaver | NTL Sports | September 20, 2017
The Wellsboro Varsity Girls XC team picked up a win over Northeast Bradford on Tuesday, September 19.
The Lady Hornets edged NEB 27-28 while Troy beat Wellsboro 16-47 and Troy beat NEB 20-41. In the boys race, NEB swept Troy (23-35) and Wellsboro (21-38) for the 50th straight dual meet win. Troy also beat Wellsboro 24-34.
"We're seeing a lot of talent this season," said head coach Ron Brought. "Every team is bringing strong runners to the line. We ran very well in the heat with the girls getting a big win against NEB. The boys were competitive but fell a little short against two tough teams. We're going to keep working hard and have faith in our training. Our goal is to peak for the District IV meet in October."
For the girls, senior Anna Bleggi (24:24) led the Lady Hornets with a 6th place finish, sophomore Kylie Butler (25:19) finished 11th, junior Kara Doane (25:47) was 14th, junior Rachel Chamberlain (27:14) was 17th, freshman Aislinn Hoose (28:18) was 20th, freshman Alexis Banik (29:02) was 22nd, and sophomore Alex Chilson (29:22) was 23rd.
For the boys, junior Aidan Perry was the top finisher in 6th with a time of 19:02, senior Connor Brought (19:04) was 7th, and junior Bergen Weiner (19:08) was 8th. Junior Zack Busch (20:36) was 17th, senior Logan Morral (23:08) was 25th, sophomore Lucas Citrino (23:25) was 26th, junior Taylor Wheeler (23:50) was 28th, freshman Aidan Fletcher (25:22) was 31st, freshman Daniel Swanson (27:24) was 33rd, sophomore Tyren Wetzel (31:10) was 34th, and senior Noah Smith (37:16) was 35th.
Wellsboro's Middle School girls team beat Northeast Bradford 18-39 and lost to Troy 11-44. The boys did not have enough runners to generate a team score.
The loss drops the Wellsboro Varsity boys to 1-3 (1-3 NTL) while the girls are even at 2-2 (2-2 NTL). The team will be back in action on Tuesday, September 26 at home against Canton and Sullivan County.