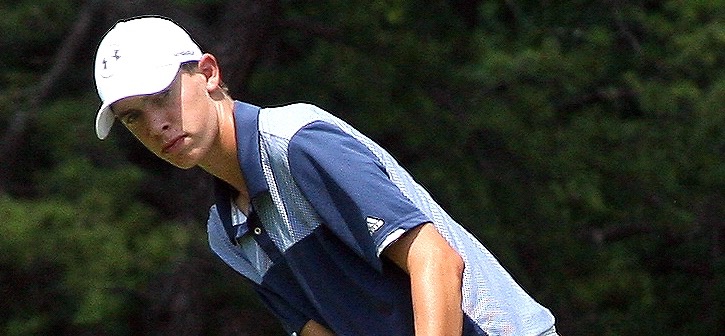 Vargeson, Northern Tioga claim Shepard Hills victory
By: Ed Weaver | NTL Sports | August 23, 2017 | Photo courtesy Chris Manning
Northern Tioga's Tyler Vargeson shot a 76 to edge Wellsboro by a one stroke tiebreaker to claim the NTL's first golf match of the year at Shepard Hills on Tuesday, August 22.
Northern Tioga shot a combined score of 343 to tie with Wellsboro, but the Warriors' 5th place golfer, Christian Kemp, edged Wellsboro's Taynton Repard by a stroke for the victory. Sayre finished 3rd (348), Towanda was 4th (363), North Penn-Mansfield (389) came home 5th, and Athens rounded out the field with a score of 423.
Vargeson took medalist honors, followed by Wellsboro's Brandyn Tuttle (78), Sayre's Ryan Murrelle (81), Wellsboro's Ben Barnett (81), and Towanda's Tyler Hawley (83) to round out the top five.
The league returns to action on Tuesday, August 29 at River Valley Country Club.
View full results from Shepard Hills on WellsboroGolf.com.