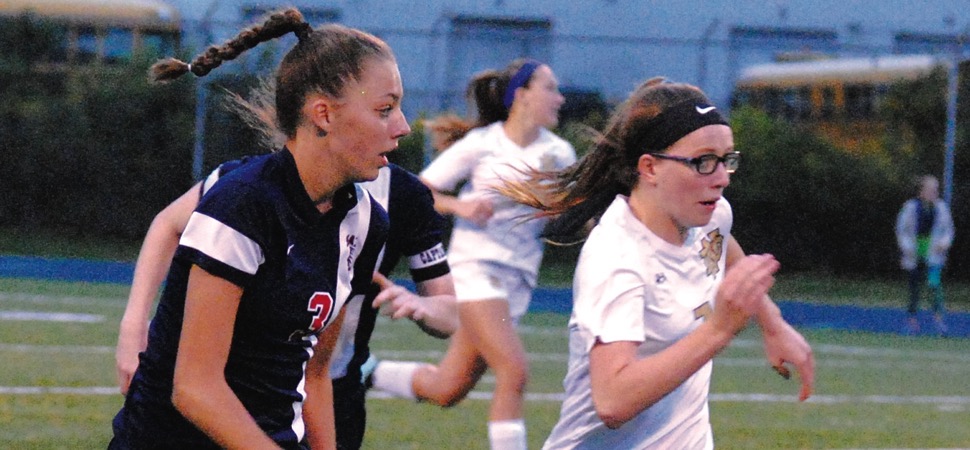 Sayre boys, girls soccer fall to Elk Lake, Notre Dame; Athens boys top Corning
By: Ed Weaver | NTL Sports | September 10, 2017
The Sayre Redskin soccer teams dropped tough losses to Elk Lake and Notre Dame while Athens shutout Corning on Saturday, September 9.
Athens 1, Corning 0
Aaron Lane scored with 30:25 remaining in the second period off an assist from David Sheftic and the Wildcats' defense held on down the stretch for the shutout victory. Braden Priester recorded 8 saves in goal for the shutout.
Athens and Corning both took 5 corner kicks.
Elk Lake 3, Sayre 2
Jordan Rockwell scored 6 minutes into the game on a free kick for a 1-0 lead, but the Redskins couldn't complete the win. Kevin Valvano scored in the 26th minute and Alex Bradish scored 1 minute before halftime for a 2-1 Elk Lake lead.
Bradish scored halfway through the second half and Rockwell scored with 6 minutes left on a through ball from Alex Krall to complete the scoring. Camden Wheeler recorded 6 saves for Sayre.
"We didn't come out ready to play today and that really hurt us," said coach Randy Rockwell. "We played much better in the second half but couldn't overcome our slow start."
The Redskins host Towanda on Tuesday, September 12.
Tunkhannock 10, Towanda 1
Gage Allen scored the Black Knights only goal in a lopsided loss to Tunkhannock.
Northeast Bradford 3, Meadowbrook Christian 1
Collin Cowles scored two goals in the Panthers' second win of the year. Jude Jamp also had a goal in the win.
Girls Soccer
Notre Dame 4, Sayre 0
The Lady Redskins had their two-game winning streak snapped in a non-league loss to Notre Dame. Ellie Mustico (2), Courtney Crater, and Maddie Watts all scored for Notre Dame.
"I'm very pleased with our improvement so far this season," said Sayre coach Tracy Mennig. "We played a great first half. Broke down in the second mentally but held our own."
Sayre took 5 total shots, 3 on goal, and lost 12-0 in corner kicks. Blair Wampole recorded 11 saves in goal.
Other NTL Girls Soccer scores
Meadowbrook Christian 1, Northeast Bradford 0