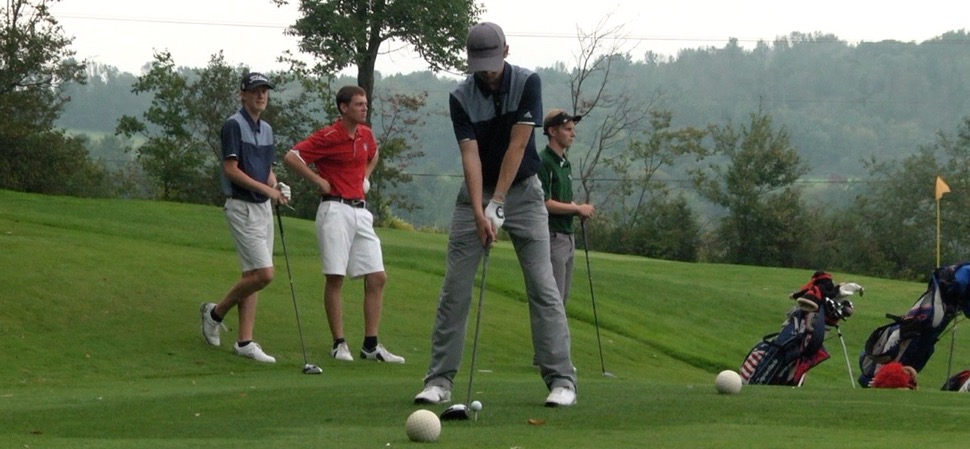 Northern Tioga takes Corey Creek
By: Ed Weaver | NTL Sports | September 6, 2017 | Photo courtesy Ed Weaver
Northern Tioga continued their NTL Golf dominance on Tuesday, September 5 by taking home the top spot at Corey Creek Country Club in Mansfield.
Four of Northern Tioga's six competitors shot below 90 for a combined team score of 340. Wellsboro was a close second, finishing 3 strokes behind, with a 343. Sayre (368) took home 3rd place, Towanda (381) was 4th, North Penn-Mansfield (396) was 5th, and Athens rounded out the field in 6th with a score of 396.
Wellsboro's Brandyn Tuttle earned medalist honors and claimed the top spot with a round of 78. Northern Tioga's Tanner Adriance and Sayre's Ryan Murrelle tied for 2nd with rounds of 80, Wellsboro's Ben Barnett shot an 83 to finish 4th, and Northern Tioga's Austin Outman (85) was 5th. Kurtis Easton (86) finished 6th for Northern Tioga, Wellsboro's Taynton Repard (88) was 7th, Northern Tioga's Tyler Vargeson (89) was 8th, and Athens' Nate Kennedy and Towanda's Tyler Hawley tied for 9th with rounds of 92.
"It was a tale of nines for us," said Wellsboro head coach Steve Macensky. "Everyone played a really good 9 holes but no one but together two good nines. On average there was a 6 shots difference between each nine. We just needed to stay more consistent throughout a round. The team needs to find a way to lower our team score by 6 to 10 shots."
Northern Tioga remains undefeated at 15-0 in the league, Wellsboro is 2nd at 12-3, Sayre is 3rd (9-6), Towanda and North Penn-Mansfield are tied for 4th at 4-11, and Athens is 6th at 1-14.
The league will be back in action next Tuesday, September 12 at Towanda Country Club.
View the complete Corey Creek match stats on WellsboroGolf.com.