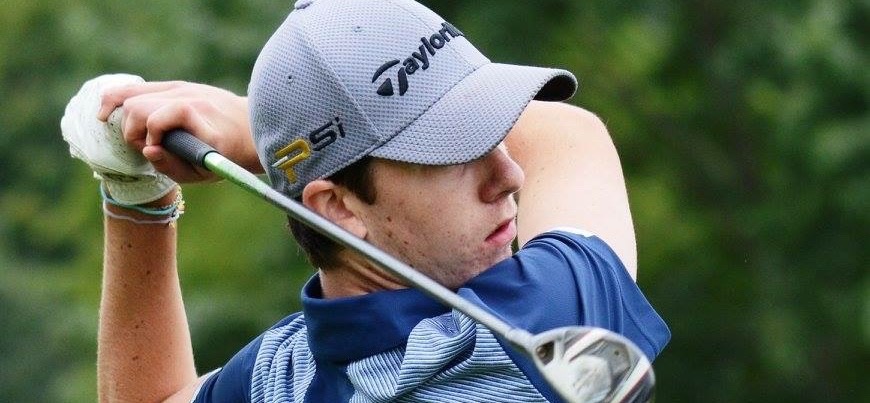 Northern Tioga, CV pick up golf, girls tennis wins
By: Ed Weaver | NTL Sports | August 30, 2017 | Photo courtesy Brian Fees
Northern Tioga's Golf and Cowanesque Valley's Girls Tennis teams each picked up wins in their respective sports on Tuesday, August 29.
Golf at River Valley
Northern Tioga took home the top spot at their home course as Tanner Adriance shot 2-under par (70) on the day, followed by teammate Austin Outman at 76. Northern Tioga shot 322 on the day to beat Wellsboro (344), Sayre (361), North Penn-Mansfield (399), Athens (400), and Towanda (402).
Sayre's Ryan Murrelle tied Outman with a round of 76 with Wellsboro's Ben Barnett in fourth with 78. Athens' Nate Kennedy (84) rounded out the top 5.
View the complete River Valley box score on WellsboroGolf.com.
Girls Tennis
Cowanesque Valley 5, St. John Neumann 2
Singles Results
Maylyn Ettinger (SJN) def. Patty Wattles 4-6, 7-6 (7-5), 6-2
Brynn Williams (CV) def. Molly Foresman 7-5, 6-2
Delaney Doan (CV) def. Breanna Minier 6-2, 6-0
Maria Helminiak (SJN) def. Megan Wattles 2-6, 6-3, 7-5
Sarah Boyer (CV) def. Kaylin Brown 6-0 (retired)
Doubles Results
Wiliams/P. Wattles (CV) def. Ettinger/Foresman 10-4
Doan/Kaitlyn Streeter (CV) def. Minier/Helminiak 11-10 (7-0)
Galeton 7, North Penn-Liberty 0
Singles Results
Lauren Cimino (G) def. Hannah DiMarco 6-2, 7-5
Julia Burrows (G) def. Maddie Burd 6-3, 6-3
Sierra Burrows (G) def. Isabela Clark 6-3, 6-3
Ayana Brelo (G) def. Emma Eglesia 6-0, 6-1
Autumn Brelo (G) def. Jenna Koser 6-2, 6-0
Doubles Results
Cimino/J. Burrows def. Kylie Holmes/Daina Dawes 6-0, 6-2
Galeton 2 def. Allison Duvall/Katie Nealen 6-0, 6-1
Bucktail 5, Towanda 2
Singles Results
Sarah Rathmell (B) def. Meghan Mendler 6-3, 7-6 (7-1)
Kelsie Davidson (T) def. Myka Poorman 5-7, 6-3, 6-4
Dani Rider def. Kelly Hoffman (T) 6-3, 6-3
Sara Kepler def. Emily Morris (T) 6-0, 6-1
Angela Intallura def. Grace Detrick (T) 9-7
Doubles Results
Rathmell/Kepler def. Mendler/Davidson 10-8
Hoffman/Morris def. Rider/Carli Gentzyl 6-1, 0-6, 10-7