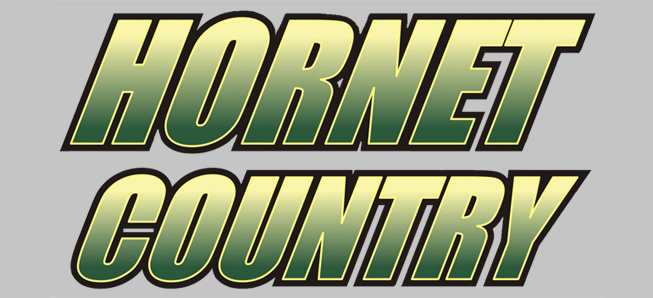 Lady Hornets tee off on Coudersport
By: Ed Weaver | NTL Sports | April 30, 2017
The Wellsboro Varsity Softball team put Coudersport away in the first inning of a 13-3 lopsided victory on Saturday, April 29.
Wellsboro's offense came out firing on all cylinders from the start, scoring 11 runs in the top of the first while cycling through their lineup nearly twice. Freshman Ryann Adams and junior Alyssa Yungwirth led off with singles and junior Sydney Tremper drew a walk to load the bases. Freshman Cathryn Brought hit into a fielder's choice, but Yungwirth scored to make it 1-0.
A base hit by junior Brianne Keane scored Tremper and Brought to make it 3-0 Lady Hornets. Following a single by sophomore Hailey Neal, junior Kailee Clymer drove Keane and Neal home with a base hit of her own. Freshman Rileigh Gerges walked in the next at bat and a base hit by sophomore Tiana Lecker scored Clymer and Gerges to make it 7-0. A base hit by Adams scored Lecker to make it 8-0 and Brought drove home Yungwirth and Tremper after both drew walks.
"It was great to see the girls come out very focused on a Saturday morning after a long week," said head coach Ron Brought. "Timely hits after walks with aggressive base running was the key to our break out first inning. We know we'll be hard to beat if we score a few runs, so to explode for 11 with Alyssa on the mound was more than reassuring."
Coudersport managed a run in the first as their leadoff hitter drew a walk on Yungwirth. Yungwirth fanned the next two batters but a base hit by Shaelyn Black scored Joplin Osgood for the run. Yungwirth settled in the rest of the way and didn't allow a hit until the bottom of the fifth.
"Our pitching is tough head to head, and they are even tougher when pitching with a lead," Brought continued. Coach Aaron Yungwirth and catcher Sydney Tremper call a great game and keep the opposing batters off balance. We're very pleased with how we handled this past week and especially with the outcome after playing three consecutive days."
The Lady Hornets got on the scoreboard twice more in the game, once in the third and once in the fifth. Clmyer drove Keane home in the third after Keane led off the inning with a walk, then Keane scored again in the fifth as Lecker singled to make it 13-1. Coudersport's final two runs came in the bottom of the fifth.
Yungwirth was 3-for-4 with a walk to lead Wellsboro at the plate, and pitched a complete game with 8 strikeouts. Clymer was 2-for-3 with 3 RBI's, Lecker was 2-for-4 with 3 RBI's, Adams was 2-for-5 with an RBI, and Brought, Keane, and Neal had the remaining hits. Tremper drew three walks on the afternoon.
The win, the Lady Hornets' eighth in a row, improves the team to 9-1 (8-1 NTL Large School Division). The team will be back in action on Monday, May 1 against Towanda.