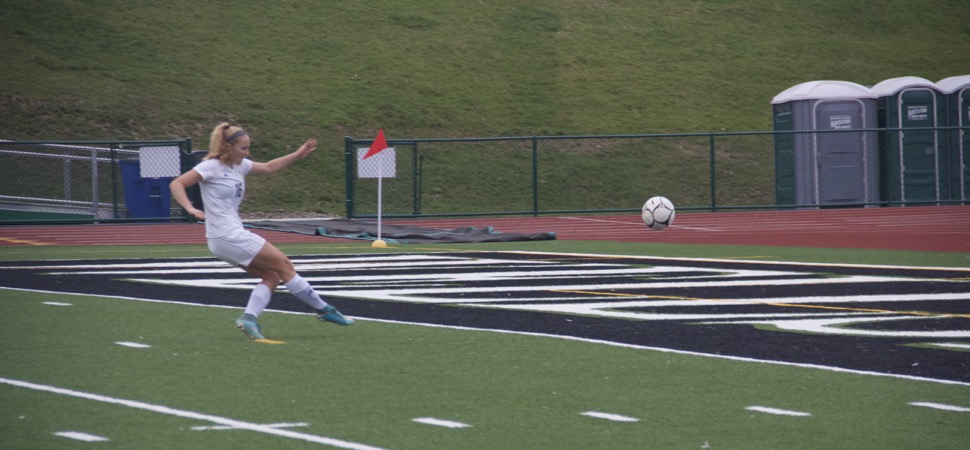 Lady Hornets shutout North Penn-Mansfield, 1-0
By: Ed Weaver | NTL Sports | October 16, 2017
A second half penalty kick by junior Emma Poirier pushed the Wellsboro Varsity Girls Soccer team past rival North Penn-Mansfield on Saturday, October 14.
The Lady Hornets had plenty of chances to score in the first half but the shots went wide. After 40 scoreless minutes and halftime adjustments, Poirier's penalty kick came 10 minutes into the second for the game's only goal.
Wellsboro limited North Penn-Mansfield's offense to just three shot attempts, all saved by senior Sydney Tremper. Wellsboro took 28 as a team and had a 7-0 advantage in corner kicks.
Wellsboro's JV team also picked up a 4-0 shutout over their rivals. Juniors Zoe Iseri and Dahlia Hosey each scored two goals.
The win improves the Lady Hornets' record to 8-5-1 (8-3-1 NTL) and puts them a game away from qualifying for the District IV playoffs. The team will be back in action later this afternoon on the road in Port Allegany.