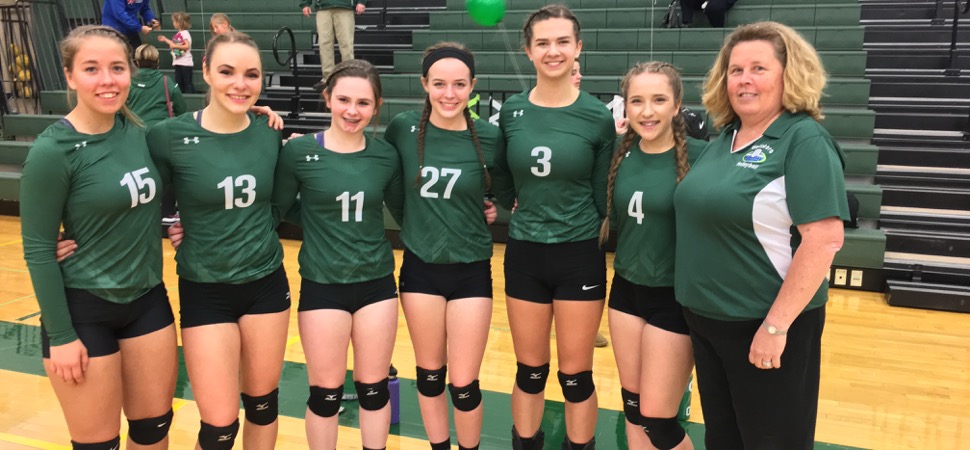 Lady Hornets shutout Galeton on Senior Night
By: Ed Weaver | NTL Sports | October 17, 2017
The Wellsboro Varsity Volleyball team picked up a 3-0 shutout against Galeton on Monday, October 16 during Senior Night.
The Lady Hornets cruised in all three sets, winning 25-12, 25-7, and 25-14.
"This is a great group of girls," said head coach Sharon Zuchowski following her 99th career win. "We have seven seniors so it's going to leave a big hole in the program next year. They've been great leaders and good teammates and I'm just going to miss them."
Senior Cheyenne Sherman and junior Heidi Zuchowski each had 6 kills. Sherman also added 17 points, 5 aces, 5 digs, and 2 blocks. Senior Hannah Burnett recorded 10 points, 1 ace, and 6 digs. Senior Jillian Graver had 8 points and 5 aces, sophomore Caitlyn Callahan and senior Mikel Shabloski both had 5 kills and Callahan also added a block.
Senior Brianne Keane made 23 assists a game after recording her 1,000th career assist against Coudersport.
Wellsboro's JV team also swept Galeton on the night, winning 2-0 (25-8, 25-18) to improve to 18-2.
The Lady Hornets will be back home later this evening as they host Wyalusing.
"We're expecting a very tough match and hoping to come out on the winning side," Zuchowski said.