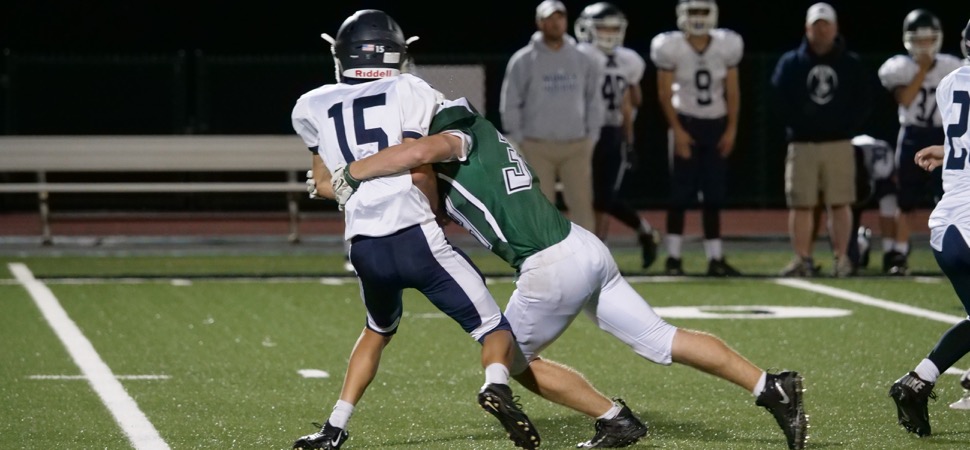 JV Hornets shut out Muncy
By: Ed Weaver | NTL Sports | October 3, 2017
The Wellsboro JV Football team improved to 5-1 by shutting out Muncy 20-0 on Monday, October 2.
Sophomore Billy Lechler put the Hornets up 7-0 early in the first quarter on a short run and sophomore's Clayton Orsborn's kick. Despite two defensive turnovers the Hornets were unable to put any more points up on the scoreboard in the first half.
Wellsboro held onto their 7-0 lead until the fourth as Lechler again punched the ball into the end zone. Lechler's run was from one yard out and was setup by a run by sophomore Alex Burrell.
Following a third interception, sophomore Connor Ramsey scored on a one yard run. Orsborn made his second kick of the night following Ramsey's touchdown.
"Tonight was another great team win," said coach Chase Kriner. "We started out a little slow tonight but were able to make enough plays to win the game. We made some adjustments after halftime and dominated the second half. We were physical up front on both sides on the ball and defense had 3 interceptions. Silas Wagaman had an excellent punt return. And all four running backs (Lechler, Ramsey, Burrell, Orsborn) were able to run the ball well, especially in second half. This puts us at five wins and I am very pleased with how we as a team are playing in all three phases of the game."
The Hornets will be back in action on Monday, October 16 against Montgomery.