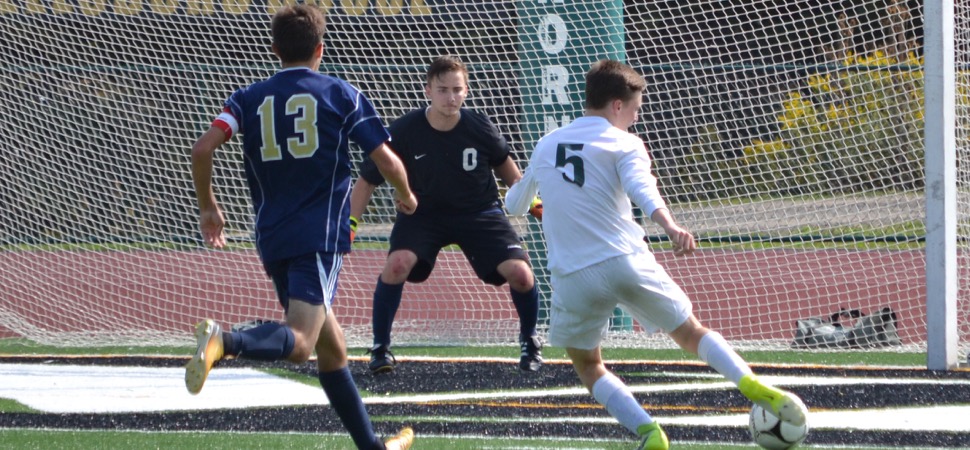 Hornets shutout Williamson, 6-0
By: Ed Weaver | NTL Sports | September 17, 2017
The Wellsboro Varsity Boys Soccer team shutout Williamson 6-0 on Saturday, September 16.
Williamson came into the game undefeated in the Northern Tier League, but had no answer for the Wellsboro offense. 13 minutes into the game, junior Cam Tennis scored unassisted as he cleaned up a corner kick off the post by senior captain Gabe Leach. Four minutes later, Leach picked up his first assist as he dropped a perfect pass to junior Brett Rudy, who converted the goal to make it 2-0.
The score remained unchanged for the next 30+ minutes until freshman Kaeden Mann scored. Mann cleaned up a shot attempt by senior Nic Ingerick that bounced off the goalie and directly back to him for an easy goal to make it 3-0 with 30 minutes remaining in the second half.
Another Leach corner kick, this time to junior Holden Kennedy, put Wellsboro up 4-0 before the Hornets closed out the game on two penalty kicks by senior Tanner Runyan.
Runyan made the first one at 18:08, then the second with 4:33 left, giving the Hornets the shutout.
"I'm very happy with how the boys responded after halftime," said head coach John Shaffer. "In the second half we played at a high level and was able to put the game away. I'm happy with how our pressure limited their opportunities and eventually wore them down. A lot of credit to the Williamson goalie, he made some crazy saves and was quick off his line."
Wellsboro outshot Williamson 37-4 and took 5 corner kicks to the Warriors' 1. Junior goalie Nate Redell made 3 saves on the day for the shutout.
The Hornets improve to 5-0-1 (4-0-1 NTL) following the win and host Coudersport on Monday, September 18.