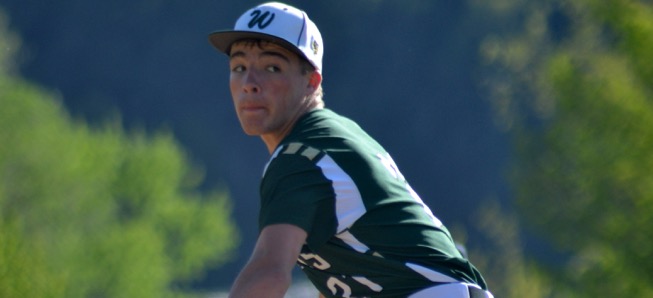 Hornets fall to Athens, 3-1
By: Ed Weaver | NTL Sports | May 4, 2017
The Wellsboro Varsity Baseball team dropped a 3-1 game to Athens on Wednesday, May 3.
"Tonight's game is a loss, but it showed them that they can play with anyone," said head coach Philip Prough.
The last time the Hornets played Athens the Wildcats shutout Wellsboro 10-0.
Athens got on the scoreboard first as Cory Stivason reached on error in the second inning and eventually scored to put the Wildcats ahead 1-0. Freshman Silas Wagaman tied the game in the third after leading off the inning with a reach on error, but Athens scored two runs in the bottom of the fourth on runs by Marc Felt and Joe Horn to hold on for the win.
"It was a pitchers duel tonight," continued Prough. "Matt Collins worked out of jams for Athens. He's a gritty competitor. But Taynton Repard did a great job for us. He kept them off balance and threw strikes. He's consistently around the plate. His effort gave us a chance to win. We just didn't get the one hit we needed."
Repard threw 5 2/3 innings for Wellsboro, allowing 3 runs on 3 hits with 2 walks and 2 strikeouts. Junior Dalton Prough pitched the final 2/3 of an inning with a strikeout.
Freshman Carson Davis was 2-for-2 with 2 walks, Prough was 1-for-3, and junior Caleb Tennis was 1-for-4.
"Offensively, we out hit Athens, but just didn't get a timely hit," Prough concluded. "We had chances. And against Collins and Jennings, it takes timely hitting. If we continue to play with the same approach, we'll be okay. But we'll need that approach in every game to get us to our goal of making districts. I believe our kids understand that."
The loss drops the Hornets to 6-7 (6-5 NTL Large School Division). The team will be back in action today at Wyalusing.