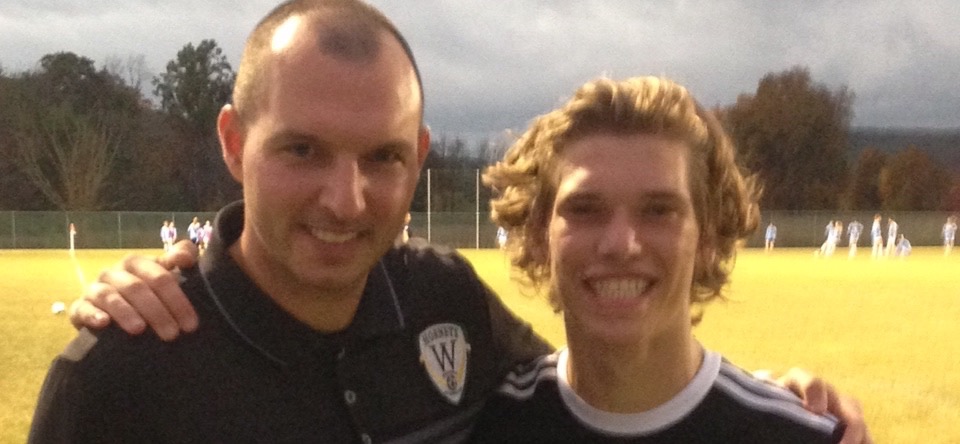 Hornets battle back against Millville
By: Ed Weaver | NTL Sports | October 10, 2017
The Wellsboro Varsity Boys Soccer team battled back for a 2-1 win over two-time defending District IV champion Millville on Monday, October 9.
The Quakers jumped out to an early lead not even five minutes into the game on a Zach Kremer goal. After that, Wellsboro's defense tightened down and didn't allow a goal in the remaining 75 minutes.
10 minutes after Millville's goal (25:18), senior Tanner Runyan scored on a direct kick to tie it at 1-1. The score remained tied until 21:04 of the second half as junior Cam Tennis made a header off an assist from senior Gabe Leach to put Wellsboro in front, 2-1, for good.
The assist was Leach's 50th of his career.
"What a great game tonight," said head coach John Shaffer. "I'm so proud of the boys. We went down 1-nil inside the first 10 minutes and it was the first time we trailed all year. The boys were very resilliant. We really dominated the last 70 minutes of the game. The defense was so good, we limited them to 4 shots and only 1 in the last 70 minutes."
Wellsboro took 9 shots on the day and edged Millville 4-2 in corner kicks. Junior Nate Redell made 3 saves in goal to earn his 12th win this season, while Gage Michael made 5 saves for the Quakers.
The win improves the Hornets to 12-0-1 (9-0-1 NTL). Wellsboro resumes NTL play on Wednesday for a night game against Galeton.
"We need to refocus because we have a really tough trip to Galeton Wednesday night," concluded Shaffer.