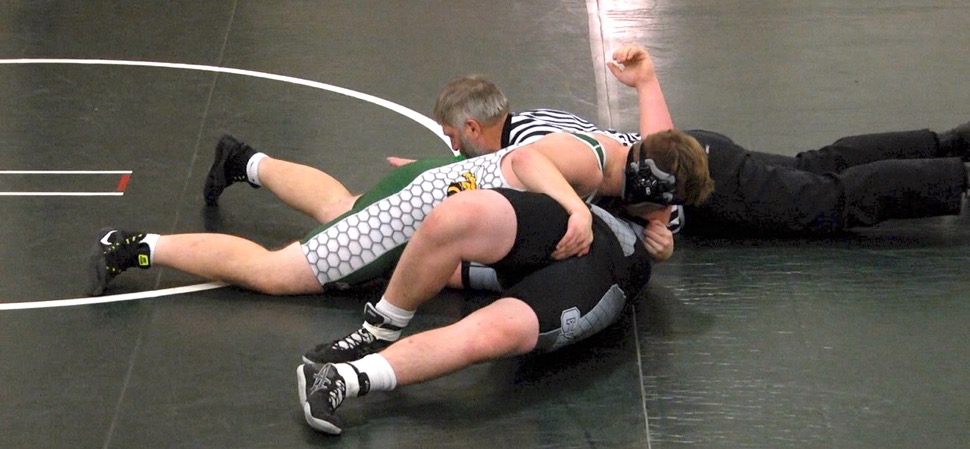 Hornet wrestlers fall to Athens
By: Ed Weaver | NTL Sports | December 13, 2017 | Photo courtesy The Home Page Network
The Wellsboro Varsity Wrestling team suffered a 57-18 loss in their home opening match to Athens on Tuesday, December 12.
The Wildcats scored four forfeits at 160, 170, 182, and 195 to start the match. Freshman Kyle Manogue and junior Trevor Weaver scored two forfeits at 220 lbs. and 126 lbs.
Junior Robert Brown won the Hornets' only match of the night as he pinned Keegan Braund at 285 lbs.
Freshman Brock Hamblin lost a 10-5 decision to Kyler Setzer at 106 lbs., freshman Nick Smith was pinned by Chris Horton at 132 lbs., sophomore Connor Ramsey was pinned by Austin Burkhart at 138 lbs., sophomore Clayton Rogers was pinned by Zach Stafursky at 145 lbs., and junior Michael McNair was pinned by Ed Soloman at 152 lbs.
Wellsboro (0-1, 0-1 NTL) hosts North Penn-Liberty on Tuesday, December 19.