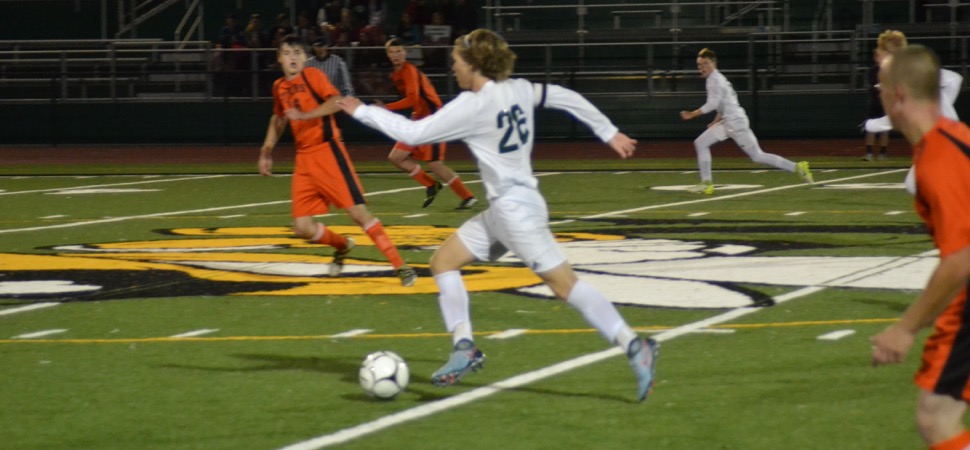 Hornet soccer downs Galeton, 6-1
By: Ed Weaver | NTL Sports | September 8, 2017
The Wellsboro Varsity Boys Soccer team remained undefeated with a 6-1 win over NTL rival Galeton on Thursday, September 7.
"It's always a big game when we play our rival Galeton," said head coach John Shaffer. "To come out here and beat them 6-1 and have a great crowd and have the boys play so well, I couldn't ask for a better night."
Wellsboro got on the scoreboard first as freshman Kaeden Mann scored his first career Varsity goal. Mann scored with 33:56 remaining in the first period as senior Tanner Runyan headed the ball to Mann, then Mann beat his defender and sent a shot to the net. Runyan then scored back-to-back goals. The first came with 23:51 remaining as senior Gabe Leach's corner kick found Runyan, then with 14:39 left Runyan converted a throw-in by senior Nic Ingerick to make it 3-0 Hornets.
"We value our fitness and we value our pressure in pressing the other team and make them make mistakes," continued Shaffer. "Our plan was to try and get the momentum early in the game and we did."
The Hornets maintained their 3-0 lead through the end of the first period and kept adding to it in the second.
Leach put Wellsboro up 4-0 on a free kick with 25:32 remaining before Galeton's Joel Griffen score the Tigers' only goal to make it 4-1 at 22:19.
Wellsboro's final two goals came from Mann on an assist from Runyan with 21:25 left, and then by senior Noah Fitch with 1:19 left after senior Johnny Rowland crossed-up his defender and passed to a wide-open Fitch for the goal.
The Hornets took 23 shots on goal to Galeton's 9 and had a 6-1 advantage in corner kicks. Junior goalie Nate Redell made 4 saves in the win.
Wellsboro also won the JV game 9-0.
The win improves the Hornets' record to 2-0-1 (1-0-1 NTL). The team will be back in action on Tuesday, September 12 at home against Northeast Bradford.