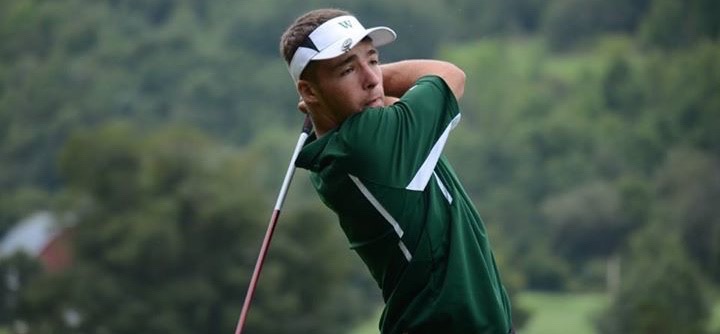 Hornet golfers take 2nd at River Valley
By: Ed Weaver | NTL Sports | August 30, 2017
The Wellsboro Golf team brought home a 2nd place finish at River Valley Country Club in Westfield on Tuesday, August 29.
Wellsboro shot a team score of 344 to take 2nd behind host Northern Tioga's 322.
Sayre (361) was 3rd, North Penn-Mansfield (399) was 4th, Athens (400) was 5th, and Towanda rounded out the field at 402.
"We knew going to River Valley and beating CV was going to be tough," said head coach Steve Macensky. "On the bright side we posted another good team score of 344, which was the winning team score at Districts last year. Also, for the first time since I started coaching, we had all six players break 100. It was a positive night all around."
Junior Ben Barnett finished 4th overall with a round of 78, 8 strokes behind Northern Tioga's Tanner Adriance who shot a 2-under par 70 for medalist honors. Junior Taynton Repard shot 86, junior Brandyn Tuttle was right behind at 87, sophomore Joseph Propheta finished with a round of 93, sophomore Ty Morral shot 94, and freshman Brock Hamblin rounded out the team with a 97.
Wellsboro (8-2) sits in 2nd in the NTL standings behind Northern Tioga (10-0). The team will be back in action on Tuesday, September 5 at Corey Creek in Mansfield.