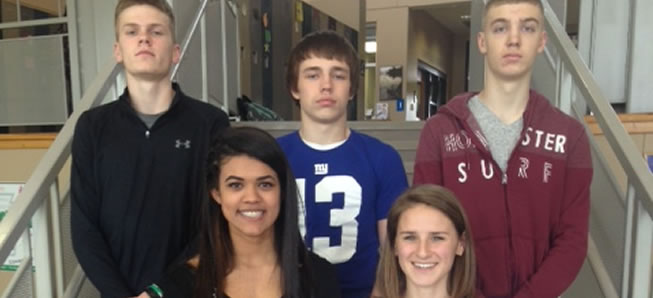 Six Hornets named to NTL All-Star basketball team
By: Ed Weaver | NTL Sports | March 15, 2016
Six members of the Wellsboro Basketball teams were named to the NTL All-Star team on Saturday, March 12.
For the girls, seniors Sarah Ingerick and Jada Jackson were both first team selections and sophomore Lizzie Poirier was a second team selection.
On the boys side, sophomores Dalton Prough and Quinn Henry were first team picks and junior Jacob Singer was a second team selection.
WellsboroAthletics.com would like to congratulate Sarah, Jada, Lizzie, Dalton, Quinn, and Jacob on their selections and thank them for all their hard work and dedication during the season.
View the complete 2015-16 NTL All-Star selections.