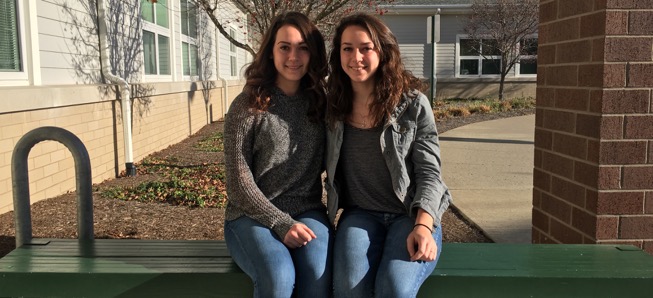 Florio sisters named to NTL All-Star team
By: Ed Weaver | NTL Sports | November 12, 2016
Senior sisters Kirsten Florio and Morgan Florio were both named to the NTL All-Star volleyball team on Friday, November 11.
Kirsten was named NTL MVP and first team Large School selection as she led the Lady Hornets in kills (275), aces (39), and block (69). She finished here career with 586 kills, 79 aces, and 187 blocks.
Morgan was a second team Large School selection recording 226 kills, 21 aces, 13 blocks, and 257 digs. Morgan finishes her career with391 kills, 79 aces, 67 blocks, and 534 digs.
"I am very pleased Kirsten was selected as the MVP of the NTL," said head coach Sharon Zuchowski. "There are a lot of good players in this league so it speaks volumes about her ability and skills. Also being named to the District IV AA first team and All-Region First team are just further validation of that talent.
"Morgan is also another good athlete in this league and I am glad she was also selected for post season honors," continued Zuchowski. "Between both of these young ladies they led our team in most statistical categories. I know they both would like to continue their volleyball careers at the collegiate level and I believe they will be an asset to whatever program they choose."
WellsboroAthletics.com would like to congratulate Kirsten and Morgan on their selections and thank them for all their hard work and dedication during the season.
View the complete 2016 NTL All-Star volleyball team.