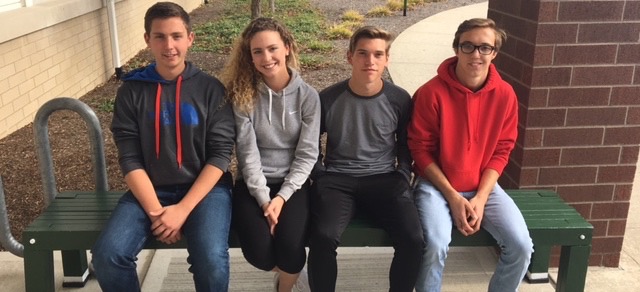 4 Hornets named to NTL All-Star soccer team
By: Ed Weaver | NTL Sports | November 2, 2016
4 members of the Wellsboro Boys Soccer team were named to the NTL All-Star team on Tuesday, November 1.
Senior Josiah Hill was a first team offensive player, junior Tanner Runyan was a second team offensive player, junior Gabe Leach was a second team midfielder, and junior Ryan Stough was a first team defender.
"I am very proud of the four boys who were selected to the All-Star team," said head coach John Shaffer. "Josiah getting All-State for the 2nd year is an amazing accomplishment, it really separates him from many of his peers and I'm really hopeful he gets All-Region. Ryan Stough earning first team defense is an award for the whole defense. Any of the back 4 could've been named first team and I'm happy for Ryan that he is that player. Tanner Runyan's 2nd team forward is a reward for his goals and assists this year, Tanner is a very talented player with a lot of room still to grow into an unstoppable player for his senior year. For Gabe I'm happy but also very disappointed. Gabe led the area in assists with 15 and yet he was only selected 2nd team by the NTL coaches. I was shocked that players with more goals then Gabe got first team, when Gabe dominated the midfield. People who know, understand the value of assists and all of things that Gabe does that you don't keep stats for. Hopefully this is motivation for Gabe to truly dominate next year. Along with being disappointed for Gabe, I am disappointed for many boys on the team who did not earn first or 2nd team at all. The team finished 2nd in the league yet only ended up with 4 nominations. I think it is an example of the team being so good and so well rounded that a lot of votes got spread out between players. Not being nominated should not take away from the great year the entire first team had."
WellsboroAthletics.com and WellsboroSoccer.com would like to congratulate Josiah, Tanner, Gabe, and Ryan on their All-Star selections.
View the complete 2016 NTL All-Star selections.