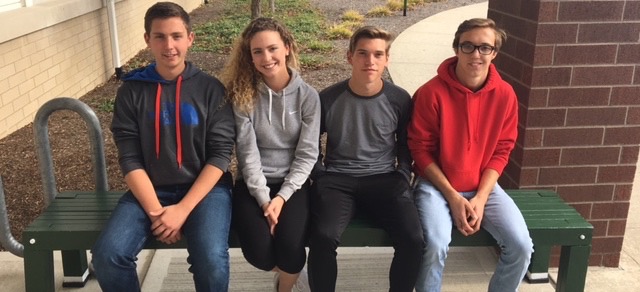 2 Lady Hornets named to NTL All-Star soccer team
By: Ed Weaver | NTL Sports | November 2, 2016
Senior Makanna Johnson and junior Kailee Clymer were named to the NTL All-Star team on Tuesday, November 1.
Johnson was a second team defender and Clymer was a second team goalie. johnson registered only 1 foul during the entire season, while Clymer recorded 233 saves this season, including two 20+ save games.
"I'm very proud of Kailee and Makanna," said head coach TJ Freeman. "Despite having a tough season, several of our players demonstrated consistently solid skills on the field. Kailee saw a lot of shots, but kept most of them from getting by her. She's a hard worker and it paid off. Makanna became one of the most reliable players on the team and was a force to be reckoned with for even the strongest offensive players on the opposing team."
WellsboroAthletics.com and WellsboroSoccer.com would like to congratulate Makanna and Kailee on their All-Star selections.
View the complete 2016 NTL All-Star selections.