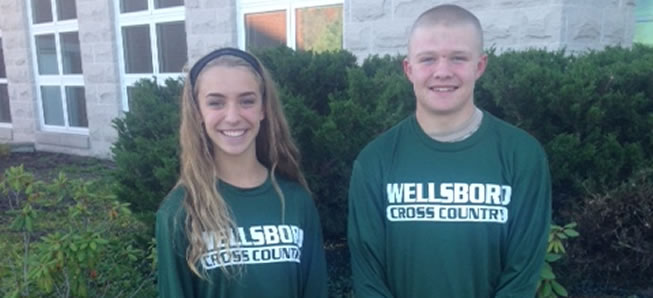 Perry, Bleggi make NTL All-Star team
By: Ed Weaver | NTL Sports | November 3, 2015
Freshman Aidan Perry and sophomore Anna Bleggi were named to the NTL XC All-Star team on Monday, November 2.
Both Perry and Bleggi were first team selections.
"Both of these runners are well deserving of first team selections," said head coach Ron Brought. "Their performance all season was at the top of the field and they demonstrated week after week that they were among the best in the NTL.
"Anna finished either first or second in every league meet Wellsboro ran this season and Aidan also established himself as one of the top runners in a very strong league," Brought continued. "Both were committed to training and have a strong work ethic. These two young runners set an example for others to follow and are on the right path to help lead Wellsboro Cross Country to years of continued success."
WellsboroAthletics.com would like to congratulate Anna and Aidan on their selections, and thank them for their hard work and dedication during the year.