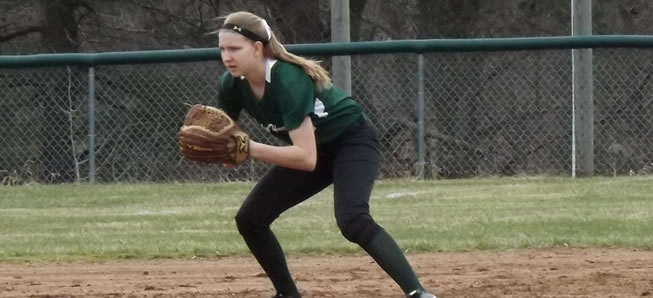 Ingerick, Singer headline NTL All-Star softball selections
By: Ed Weaver | NTL Sports | May 21, 2015
Juniors Sarah Ingerick and Alexa Singer, along with five other members of the Varsity Softball team were recently selected to the NTL All-Star team.
Ingerick was named Defensive Player of the Year in addition to her first team selection. She led the team in hits this season with 25, scored 18 runs, and had a .362 batting average. Singer was also a first team selection and was also named Pitcher of the Year. In 15 starts on the mound, Singer went 11-2, allowed 86 total hits, and struck out 61 batters.
Junior Jenny Young was a first team selection in the outfield and Freshman Alyssa Yungwirth was a first team pitcher. Senior Jordan Butters was a second team infielder, Junior Darci Warriner was a second team outfielder, and Senior Paige Carr was a second team catcher.
WellsboroAthletics.com would like to congratulate Sarah, Alexa, Jenny, Alyssa, Jordan, Darci, and Paige on their selections and thank them for their hard work and dedication during the year.
View the 2015 NTL All-Star softball team.