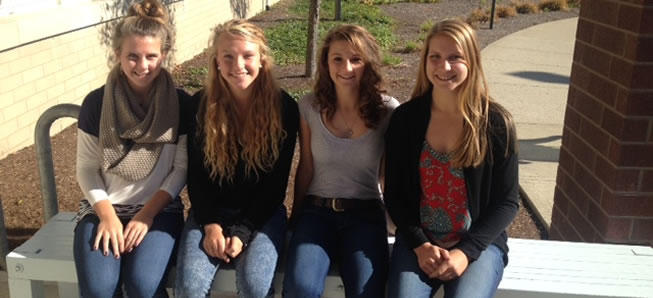 Four Lady Hornets named to NTL All-Star soccer team
By: Ed Weaver | NTL Sports | October 27, 2015
Four members of the Wellsboro Varsity Girls Soccer team were named to the NTL All-Star team on Monday, October 26.
Senior Samantha Young was the Lady Hornets' lone first team selection for defense. Making the second team were senior Sarah Ingerick and freshman Julia Smith at midfield and senior Emma Eccher on defense.
"Samantha was a very focused player this year on defense," said head coach Mike Hotchkiss. "Wellsboro gave up very few goals and Samantha was a key factor in that. Emma was also a key as sweeper and had never played that position until this year. She did extremely well and helped stop many players from scoring. Sarah has always been the strength in the middle as center midfielder. She controlled the team and is a very physical aggressive player. Scores some key goals against our toughest competitors. Julia Smith was a nice addition to the team as a 9th grader. She was also our point leader for goals and assists."
WellsboroAthletics.com would like to congratulate Samantha, Sarah, Julia, and Emma on their selections, and thank them for their hard work and dedication this season.
View the complete 2015 NTL Soccer All-Star Teams.