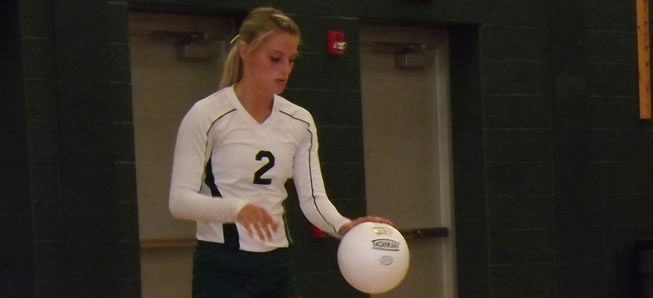 Wilson selected to NTL and District All-Star teams
By: Ed Weaver | NTL Sports | November 19, 2014
Senior Peyton Wilson was recently selected to the NTL Division 1 and District IV Class AA all-star volleyball teams.
Wilson led the team with 187 assists and scored 192 points serving. Wilson also recorded 265 digs, 26 aces, and had 38 kills.
"It's an honor to be selected for an all star team out of a great area of athletes," Wilson said. "This season was not only full of fun moments but memorable ones along with it. I would not pick any other way to end my senior volleyball season than with the team I played with."
In addition to Wilson's selection, Senior Paige Carr, Senior Jordan Butters, Wilson, Junior Mikayla Feil, Junior Maddy Kyle, Junior Hannah Wagaman, Junior Darci Warriner, Junior Haley Zuchowski, and Sophomores Kirsten Florio and Morgan Florio all made the Academic All-Star Team.
WellsboroAthletics.com would like to congratulate Peyton on her selection and thank her for all her hard work and dedication during her career, and would also like to congratulate the rest of the squad for being named to the Academic All-Star Team.
View the complete list of the 2014 NTL All-Star selections.